Has #Stansted15 changed protest actions?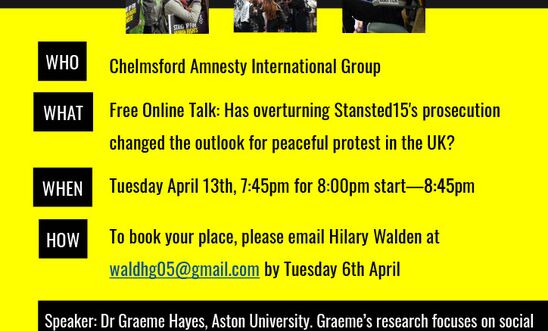 Invitation to April talk © AmnestyChelmsford
Chelmsford Group attended the trial of the #Stansted15, tried under terrorism-related legislation for preventing a deportation flight taking off from Stansted airport.
The Court of Appeal declared the prosecution should never have been brought, and the sentences were overturned.
Dr Graeme Hayes, Aston Uni, will discuss if this has changed the outlook for peaceful protest in the UK.
View latest posts