Sevenoaks Walk on Sunday 16 September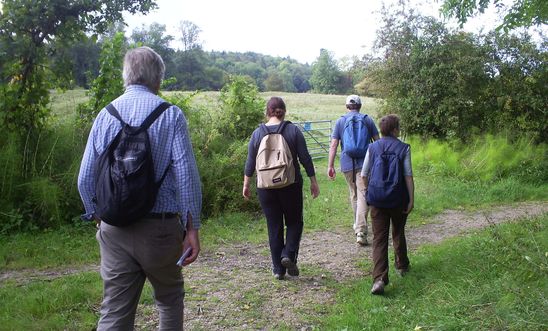 Every year the Bromley and Orpington Group links up with the Sevenoaks Group to join them in their sponsored walk.  This year the walk will be on Sunday 16 September, starting from Buckhurst Park, Sevenoaks from 9.00am to 11.00am.
There are route choices of 3, 6 or 11 miles, and all walks are on rural paths with great views.  Lunch is available en route (a donation of £5 on the day is requested).  Non-walkers can also join the lunch if they ring 01732 463372 in advance.
More information can be found from the Sevenoaks Group website page (link on the right).  If you would like to sponsor one of the Bromley & Orpington walkers, please contact our chair Neville White on neville.white@waitrose.com
View latest posts