Write for Rights 2013 Events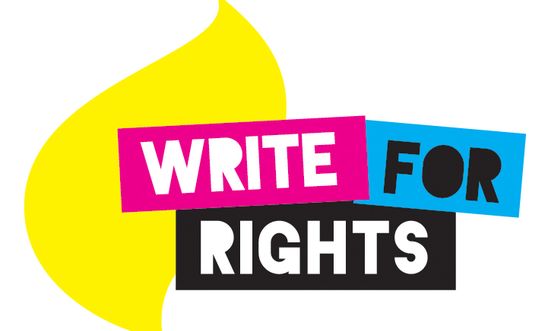 The Group will be conducting a number of events in November / December in relation to the Write for Rights campaign :
On Saturday November 30th, we will be in St James' Arcade, Broadmead (just along from Wesley's Chapel) from 10 onwards: we have the use of a pop-up shop for the day, so will be doing greetings cards & Write for Rights.
Saturday 7th December, we will be at the Tobacco Factory, Raleigh Road, Southville, from 12-6:This is our main Write for Rights/Greetings Card Campaign event, & will also feature a raffle!
Saturday 14th December, We will be at the Windmill Hill City Farm, which will be our final greetings card event (aside from the December meeting.)
All welcome to join us.
For more info regarding the Write for Rights 2013 campaign please see :
https://www2.amnesty.org.uk/write-rights-2013
For more information locally on these events please contact :
View latest posts