Successful Write For Rights Event Held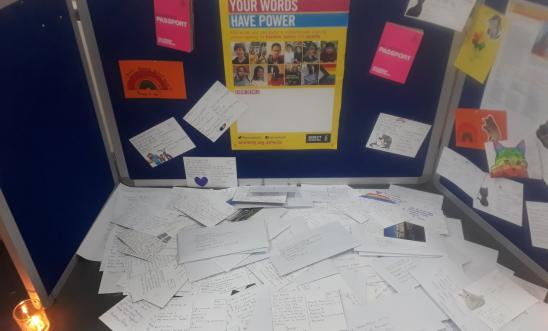 Many thanks to all those - including our Mayor Cllr. Alan Robins and MP Lloyd Russell-Moyle - who attended our Write For Rights event on the 11th December.
154 cards of support were written in support of individuals and groups whose Human Rights were under attack, and 56 letters to officials with the power to rectify these abuses.
Our photo action on the behalf of the Sphere LBGTI support group in Ukraine generated lots of great pictures on social media.
View latest posts