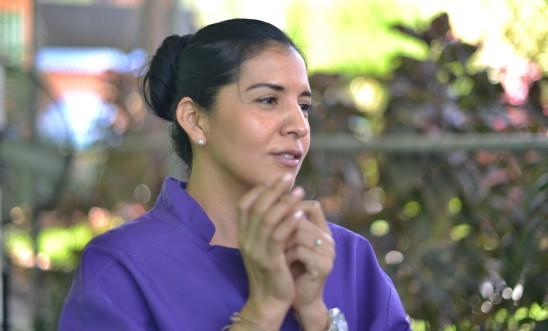 "Without this support, my freedom would have been almost impossible... Sometimes justice is delayed, but it comes."
Yecenia Armenta, June 2016
Yecenia's story 
When Amnesty heard of Yecenia Armenta's case, we launched a global campaign. She was arbitrarily arrested by Mexican state police, beaten, choked and raped during 15 hours of torture until she was forced to 'confess' to being involved in her husband's murder.
Our worldwide petition resulted in 300,000 signatures calling for the charges to be dropped against her, an investigation into her torture raised and justice brought to the perpetrators at the police station who committed the human rights violations. 
Thousands also sent solidarity messages to Yecenia in prison and in 2016 she was finally released and reunited with her two children. Take a chance on the lottery today and you could help win someone like Yecenia their freedom.
(You need to be over 18 and a UK resident to enter online.)