Teach human rights with fiction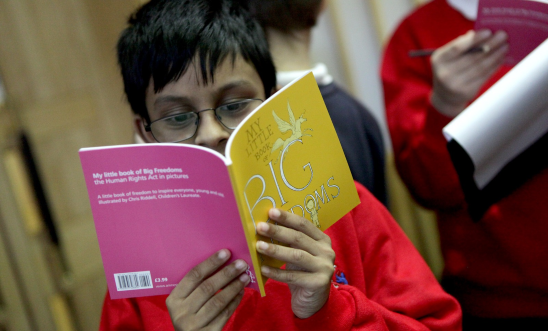 © © Marie-Anne Ventoura / Amnesty International UK
Here you will find free teaching resources to support students to explore human rights through fiction and develop their own writing style.
Each book is accompanied by discussion questions and activities covering discrimination, sanctuary, family, bravery and more.
Books and Activities
For Primary School (Ages 3+)
For Upper Primary and Lower Secondary School (Ages 10+)
For Secondary School (Ages 12+)
The Amnesty CILIP Honour for Carnegie and Kate Greenaway
The Carnegie and Kate Greenaway Medals are the UK's oldest children's book awards chosen by youth librarians. They are run by CILIP, the Chartered Institute of Library and Information Professionals. We produce resources for all the shortlisted titles, and award the Amnesty CILIP Honour to one book in each shortlist with a strong human rights message.