Court rules Evelyn Hernández is innocent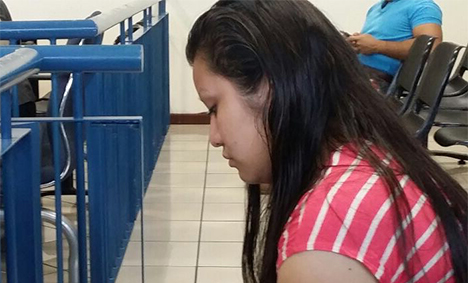 Evelyn Hernández lost her baby after life-threatening health complications, in El Salvador. Inhumane abortion laws mean that she was charged with with aggravated homicide and sentenced to 30 years in prison.
The sentence was later overturned in 2018. But last month, the Salvadoran Public Prosecutor's Office decided it will appeal the decision.
Thankfully we received news on 8 June 2020 that The Court responsible for hearing the appeal against Evelyn has now decided to uphold Evelyn's innocence. The prosecutors do have a chance to appeal this but - for now - Evelyn is officially innocent.
Thanks to everyone who stood by Evelyn by emailing the El Salvador authorities. You have made an incredible difference to this woman's life.
Inhumane abortion laws
El Salvador has one of the strictest anti-abortion laws in the world. Abortion is illegal in all circumstances and women are often criminalised for something they have no control over.
Evelyn is just one of at least 16 women in jail or facing charges for losing their baby during pregnancy.
These harsh and arbitrary punishments need to stop.