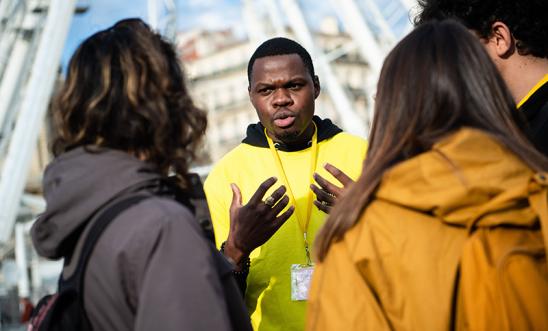 © Clement Mahoudeau
Good communication skills are essential to make sure you are getting your message across. On this page we have links to resources and information on how to communicate effectively and reach a wider audience.
Information and self-paced learning
Brand guides
If you're looking for information on how to improve the style of your banners and posters and make them look more professional and on-brand this guide will help.
Facilitated learning
Media Training
You can find all the basic information for how to work effectively with the media in our Media Handbook
We also periodically run facilitated training to help build on this knowledge.
Coming later in 2022
Digital Campaigning training 
This training will help build your knowledge of how to campaign effectively using the wealth of digital tools at our disposal.
Coming later in 2022
If there is any learning content that you would like to see on this page or think we should prioritise you can email HRE@amnesty.org.uk and we collate all suggestions to help us plan and prioritise future learning and training creation. We cannot guarantee that anything you request will be created.