Coach Zoran and his African Tigers - Sunday 8 June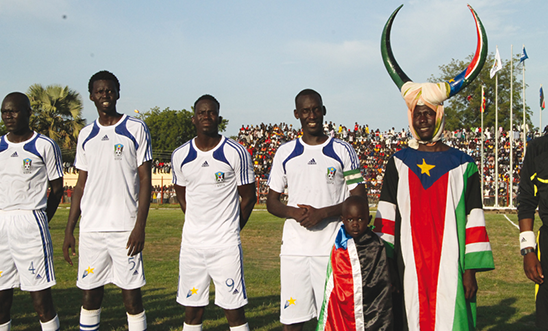 Coach Zoran and his African Tigers
Sunday 8 June 5:30pm
Location: Hackney Picture House, 270 Mare Street, London, E8 1HE
Running time: 75 minutes
Director: Sam Benstead
In July 2011, after 50 years of bloody civil war, South Sudan became an independent state. Now, the new nation is seeking to make a mark on the international sporting stage by forming its first national football team. But before a ball is kicked, they will need a coach.
Enter the indomitable Zoran Djordjevic, a cantankerous Serb with a long and eclectic coaching CV. Sam Benstead's film follows Zoran and the squad over their first year, from the hunt for new players, to the installation of a sheep named Champion as team mascot, and the first team's international games.
Q&A
Donatella Rovera, Amnesty International's Senior Crisis Response Adviser, who recently went on mission to South Sudan, will be joining the Q&A with director Sam Benstead.
See the other films and events that are part of our Sidelines film festival