Volunteering opportunities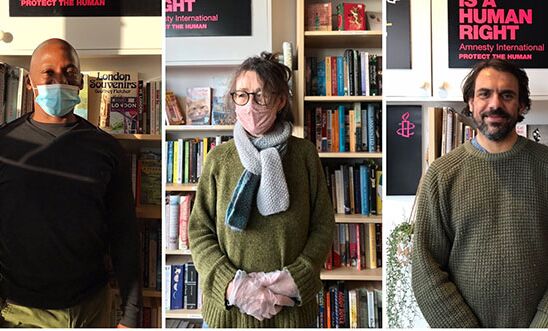 "Secondhand booksellers are the most friendly and most eccentric of all the characters I have known. If I had not been a writer, theirs would have been the profession I would most happily have chosen." - Graham Greene
Our shops are run mainly by volunteers and we are often looking for more! 
If you are interested in helping and can spare a minimum of four hours a week, we would love to hear from you. Either pop in for a chat and an application form or download the role outline and application form below.  
Volunteering in our bookshops is a great way to support Amnesty and be involved in the exciting work that our bookshops do. There are plenty of different tasks and roles, from serving customers, sorting donations, creating displays, collecting donations, writing social media posts, managing online listings or even organising events. Hopefully something for everyone. 
Volunteering can be a fun way to gain new skills, meet people or just spend time with thousands of books! We offer full training; all you need is enthusiasm and commitment.
To apply to volunteer in an Amnesty bookshop just fill out the form below and email it to your local bookshop.
If you have any questions about volunteering in our bookshops email us at books@amnesty.org.uk.