by Catherine Lough
Explore our list of best children's books for younger readers, featuring stimulating, delightful picture books that will spark children's imaginations through a celebration of human rights values.
Our best children's books for younger readers
For younger children great picture books often celebrate human rights and underlying values such as as community, safety, friendship and self-expression, encouraging children to take pride in the ways they are different and special
Silver Buttons by Bob Graham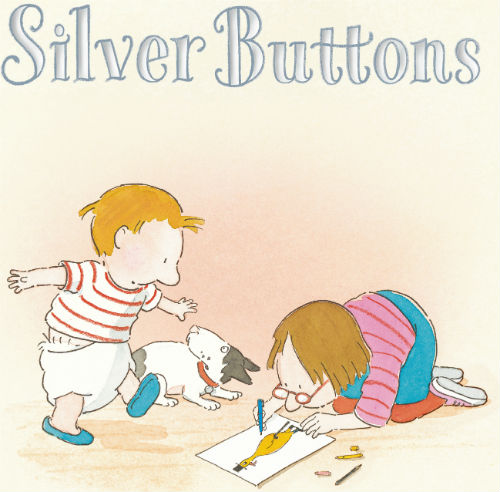 Silver Buttons starts with the minute and particular – a young girl, Jodie, is busy drawing a duck who wears boots adorned with silver buttons. Nearby, her baby brother Jonathan is taking his momentous first steps across the carpet. However, the scope of the book widens to include not just these two children but the multitude of extraordinary moments taking place in the world around them: a man buying fresh bread at the baker's; a blackbird finding a worm; the birth of a baby; a soldier taking leave from his mother; and a gentle breeze spraying children sailing boats in a park fountain. This celebration of an instant in time and the variety of events contained within it is beautifully conveyed through Graham's delicate and vivid illustrations, bringing these often overlooked yet important moments to life.
Welcome by Barroux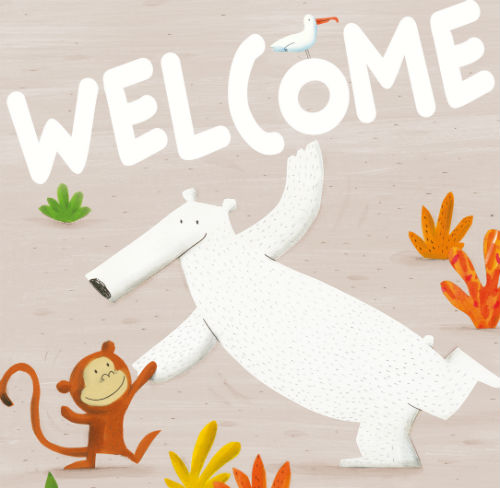 When part of their ice floe suddenly breaks off, three polar bears are set adrift in the ocean. As they float through the waters, seeking refuge, they are told they are 'too bearish', that there are too many of them, or are even simply ignored by some indifferent giraffes taking tea. The powerful echoes with the current refugee crisis are suggested through bold, quirky illustrations that convey the bears' vulnerability as they attempt to find a new home. As well as exploring the nature of belonging and inclusivity, Barroux' book portrays the dangers climate change poses for the bears' habitat in an accessible and thoughtful way.
Vanilla Ice Cream by Bob Graham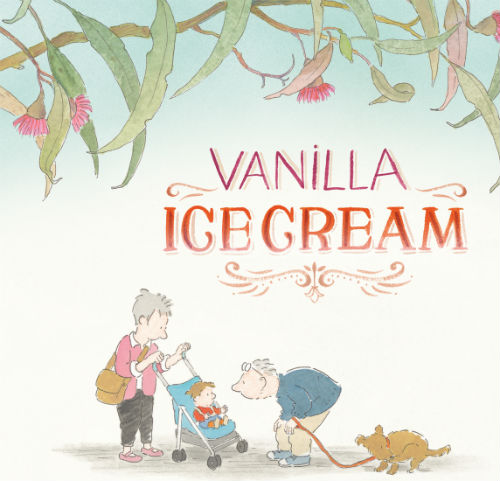 Vanilla Ice Cream explores the journey of a young sparrow, who travels from a truck-stop in the midst of an Indian rice-paddy to a city in the North, where his chance encounter with baby Edie leads to a very important moment for her. Celebrating the interconnectedness of our world, Graham's enchanting illustrations brilliantly evoke both towering cityscapes and minute details with warmth and humour. 
There's a Bear on My Chair by Ross Collins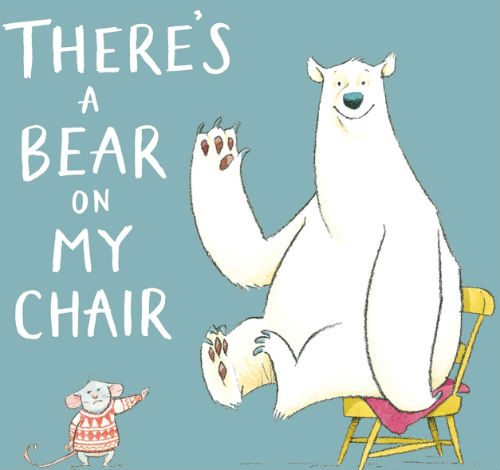 Awarded the 2016 CILIP Amnesty Honour, There's a Bear on My Chair is a powerful celebration of peaceful protest. A tiny mouse is aghast to find a bear occupying his favourite chair, while the bear remains blissfully unconcerned. The mouse tries a range of strategies to shift the bear…will he succeed in making his voice heard? A witty portrayal of activism, There's a Bear on My Chair encourages young readers to take a stand and defend their rights.
Explore the human rights in this book
No! by David McPhail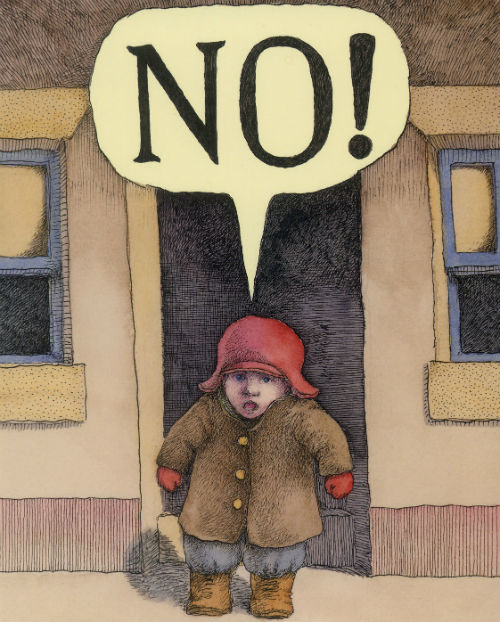 In No! a young boy in a war-torn country sets off to post a letter, yet witnesses an act of cruelty and intimidation on his way. When he is confronted by a bully at the post-box, he decides he must speak up. This largely wordless picture book emphasises the importance of saying 'no' to threatening behaviour and bullies of all kinds. The boy's letter to the President is, in fact, a small yet powerful act of resistance in itself. The book highlights how freedom of expression can be exercised at any age, and how even young children are capable of taking a stand against oppression. 
There Is A Tribe of Kids by Lane Smith
In There Is A Trib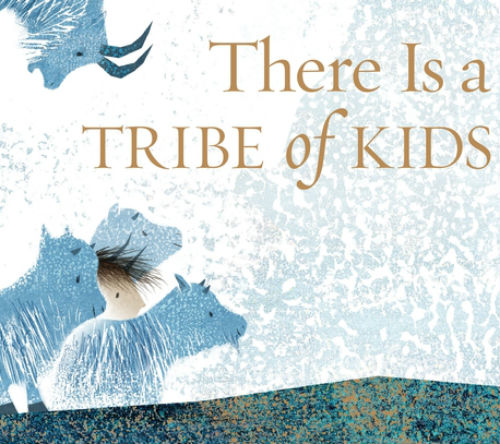 e of Kids, Lane Smith uses bold sponge-print illustrations to bring a child's natural curiosity to life. Awarded the 2017 Kate Greenaway medal, the book follows a young child as they befriend and mimic a host of creatures, from the magnitude of a pod of whales to the slow, sinuous movements of an army of caterpillars. The child is captivated by the habits of each group, yet also longs to find their own 'tribe'. The delicate palette of colours used throughout the book creates a sense of the natural world's diversity; from the brilliance of a 'smack of jellyfish' against the ocean depths, to the earthy elephants strolling through a verdant jungle. This is a visually delightful exploration of community and children's right to express themselves through play.
Explore the human rights in this book
Luna Loves Library Day by Joseph Coelho, illustrated by Fiona Lumbers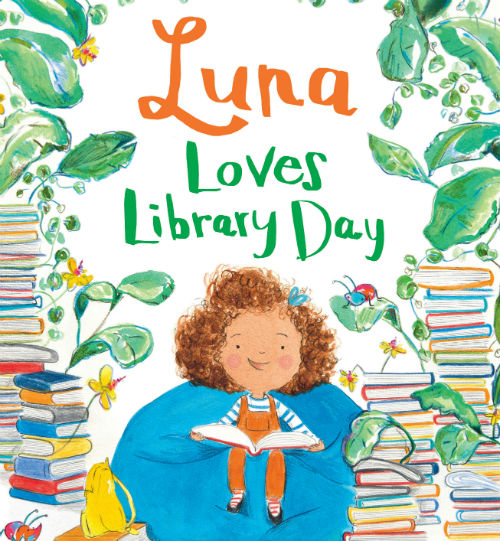 Young Luna loves nothing more than a day spent at the library with her beloved dad, exploring titles about bugs (which her dad hates!) magic tricks and fairy tales. Dad reads her 'The Troll King and the Mermaid Queen' (delightfully included within the book), which has poignant resonance for their own family life, as well as a black-and-white history book about where he grew up and his own childhood library. This is a touching reflection on the power of reading to bring families together; Fiona Lumbers' illustrations convey Luna's vivid inner life, while Coelho's lyrical style celebrates the joyful curiosity of early childhood.
Swimmy by Leo Lionni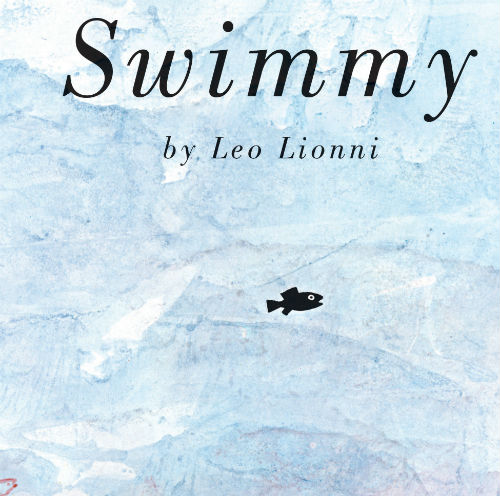 In Swimmy, dreamlike potato-print illustrations of an underwater world combine with a wonderful story of togetherness. Swimmy is a small fish, vulnerable to attack from larger tuna. However, as he travels through the ocean, he comes to realise that through working collaboratively, he and his friends can protect each other. The soft pastel hues create a childlike sense of wonder in exploring the ocean's mysteries – Swimmy is a beautifully crafted fable that will capture the imaginations of young readers.
Oliver by Birgitta Sif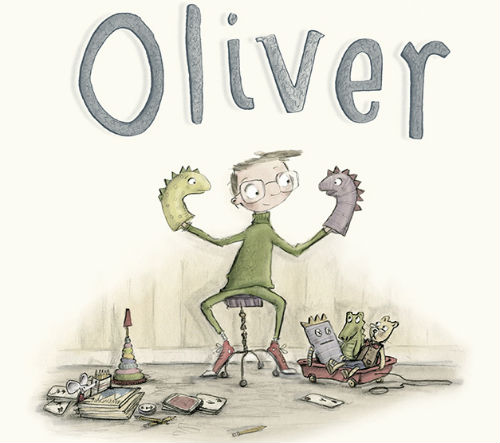 Oliver feels different to everyone around him, yet he finds comfort in his imaginary companions and the adventures they have together. One day, as he plays a tennis match on his own, his ball rolls away through the wild jungle and up the mountain, towards a little girl who feels just as different as he does. Birgitta Sif's vivid illustrations evoke Oliver's inventiveness, as well as his sense of isolation. A celebration of difference, the book explores how true friendship springs from self-acceptance. 
Explore the human rights in this book
My Little Book of Big Freedoms by Chris Riddell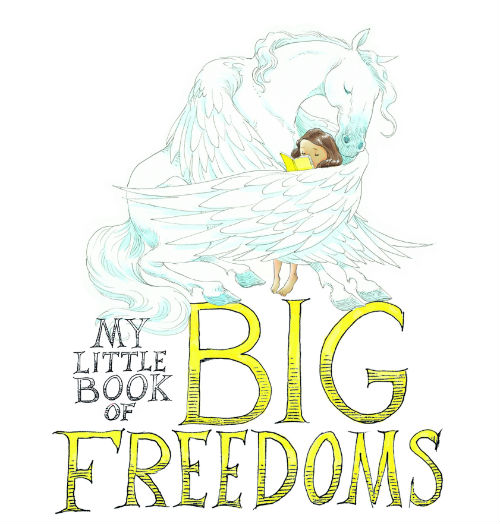 We all want a good life, to have fun, to be safe, happy and fulfilled. For this to happen, we need to look after each other and stand up for the basic human rights that we often take for granted. This book features 16 different freedoms, each accompanied by beautiful illustrations. It shows why our human rights are so important - they help to keep us safe. Every day.
Chris Riddell upholds human rights.
Parents! Join our campaign to save the Human Rights Act
Why we've published My Little Book of Big Freedoms
Explore our fun activities related to the book.
What Are You Playing At? by Marie-Sabine Roger and Anne Sol
Through phot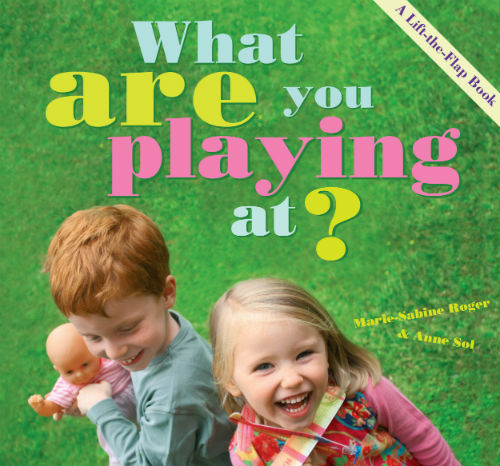 ographs of the range of extraordinary things both boys and girls can go on to achieve, this wonderful lift-the-flap book aims to challenge rigid gender norms around childhood play. Clichés such as 'boys do not play with dollies' or 'girls do not fly planes' are presented before revealing a father feeding his daughter, or a female astronaut ready to set off in a rocket. Ultimately the book demonstrates how ludicrous and restrictive gendered play can be: all children should be free to develop as wide a range of interests as possible.
So Much! by Trish Cooke, illustrated by Helen Oxenbury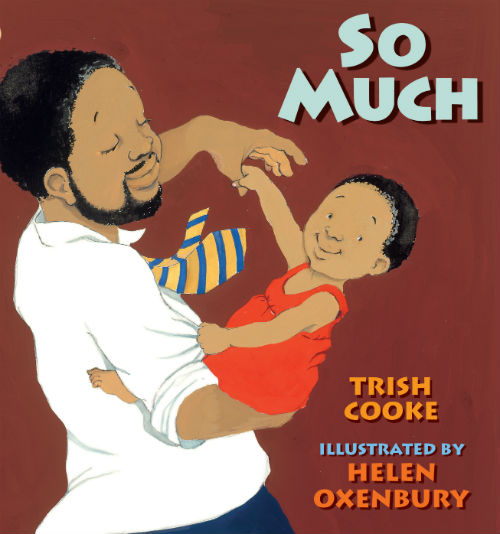 In So Much! a baby boy and his mum are not doing very much, yet each time the doorbell rings ('DING DONG!') a new relative arrives to smother the baby with affection. Auntie Bibba wants to squeeze him; Uncle Didi wants to kiss him; Nannie and Gran-Gran want to eat him and Cousin Kay-Kay wants to fight him. The family are gathered there to celebrate Daddy's birthday, and the baby is determined not to be left out! Written with warmth and humour, this portrait of family life is complemented by Helen Oxenbury's striking gouache illustrations of a joyful occasion.
Odd Dog Out by Rob Biddulph
In Odd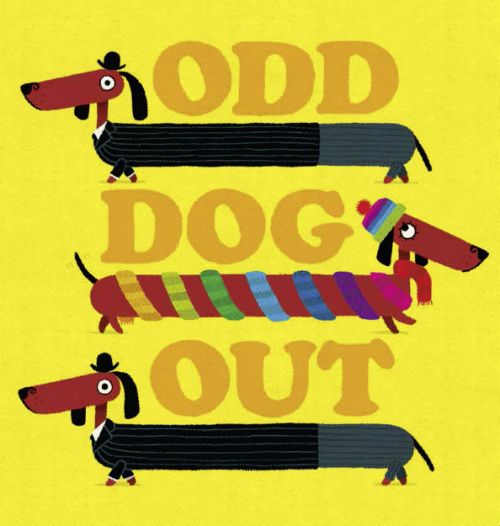 Dog Out a small dog gets lonely in her city: all the other dogs blend in, while she is 'dancing to a different beat.' She packs her bags and heads for fabulous Doggywood, where she truly feels she belongs. However, an encounter with another 'odd dog out' leads her to realise that her city may just need a dog like herself, one who is not afraid to be different. A gentle fable about being true to oneself, Odd Dog Out emphasises the importance of individuality and the freedom to live as one chooses.
Handa's Surprise by Eileen Browne
Handa is going to visit her friend Akeyo, having prepared seven delicious fruits in a basket to surprise her with. However, a series of wild animals find Handa's basket far too tempting…will she arrive empty-handed? Young readers will enjoy the rich, brightly-coloured illustrations, as well as the gentle humour of a story about sharing and friendship.
Footpath Flowers by JonArno Lawson, illustrated by Sydney Smith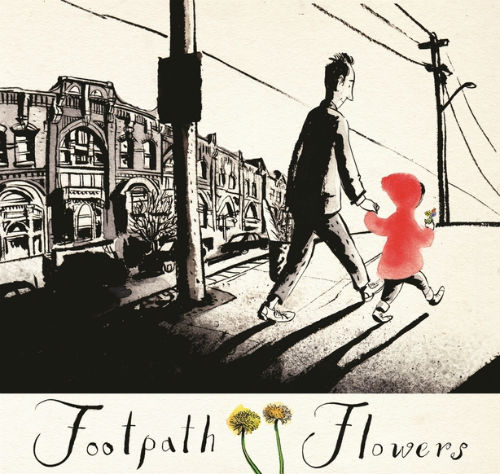 In this wordless picture book, a young girl in a bright red coat accompanies her father on a walk around the city. Whilst most of the adults around her remain oblivious to their surroundings, the girl gathers wild flowers, and transforms people's lives through giving them away. Emphasising the importance of small acts of kindness as well as seeing the beauty in the everyday, the little girl suggests how we can change the world through paying closer attention to our environment and community.
Explore the human rights in this book
How To Look After Your Dinosaur by Jason Cockcroft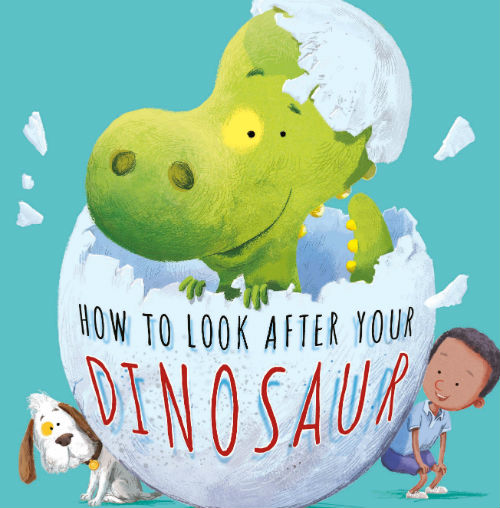 In this humorous guide for prospective dinosaur-owners, a little boy struggles to contain a rambunctious new pet, yet ultimately takes very good care of him. Emphasising the importance of friendship, the joyous illustrations bring this touching and witty story to life. Young readers will thoroughly enjoy the dinosaur's escapades, while the empathy the little boy feels for his pet is celebrated throughout.
I Have The Right to Be a Child by Alain Serres, illustrated by Aurélia Fronty
I Have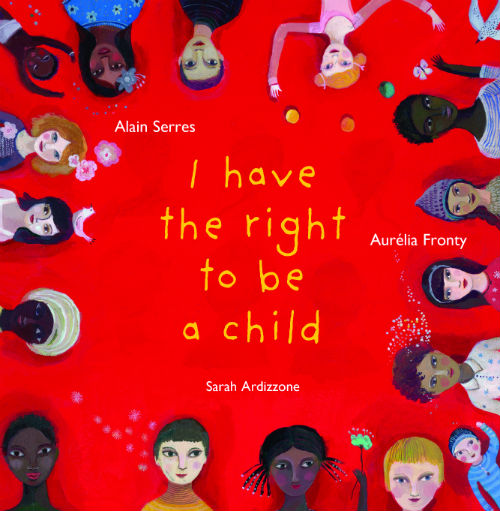 The Right to Be a Child illustrates the Convention on the Rights of the Child, using simple language and powerful images to ensure young readers come to know and understand their rights. Exploring the right to healthcare, education, shelter and play, this book is a powerful resource for teachers and parents wishing to introduce the topic of human rights in an accessible way.
Explore the human rights in this book
The Promise by Nicola Davies, illustrated by Laura Carlin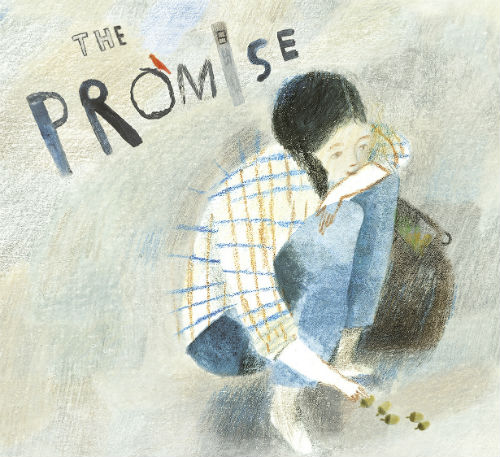 In a grey and unforgiving city, where 'a gritty, yellow wind' blows constantly, a young girl is forced to survive as a thief. However, when she steals a bag from an old lady, she is shocked to discover it is full of acorns, acorns that might just bring colour and light back to her environment. As she plants them she spreads hope among many grey and desolate places, until, with the arrival of another young thief, she knows she must pass on the gift. The lyrical beauty of Nicola Davies' words is complemented by Laura Carlin's powerful illustrations; this is a touching and beautiful story about how small acts of compassion can radically change the world we live in. 
We Are All Born Free by Amnesty International
We Are All Born Free explores the UN Declaration of Human Rights through beautiful and personal illustrations from a range of artists from around the world. These simple yet powerful images give children a clear insight into their human rights. With forewords from David Tennant and John Boyne, this would be a brilliant stimulus for conversations about the impact of human rights on our lives.
Explore the We Are All Born Free activity pack
Think we've missed a good title?
We're always keen to hear about fantastic new reads that convey the message of human right. Email your suggestions here.