Indonesia: Ahok conviction for blasphemy is an injustice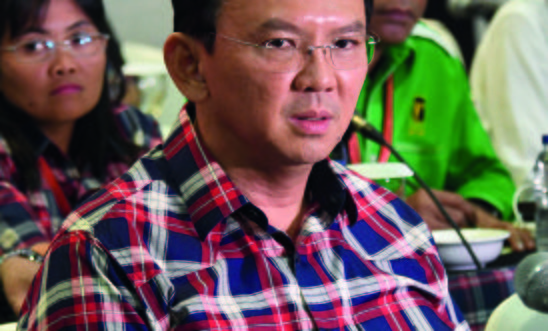 © Getty Images
On 9 May, Basuki Tjahaja Purnama, better known as Ahok, was convicted of blasphemy. He was immediately sentenced to two years in prison. This is despite evidence that his words had been twisted for political purposes.
Ahok, who is a Christian, was accused of 'insulting Islam' in a video he posted to announce that he would run again for election as governor of Jakarta this year.
He is the fourth person in Indonesia to be convicted under blasphemy laws in 2017. Amnesty International believes these laws have been repeatedly used in attempts to stifle freedom of expression and religion. Between 2005 and 2014 Amnesty International has recorded at least 106 individuals who have been prosecuted and convicted under Indonesia's blasphemy laws.
Please add your voice to our urgent petition and demand that the Indonesian Authorities immediately and unconditionally release Ahok.
Demand justice for Ahok
    Text 'RELEASE5' with your FIRST & LAST name to 70505.
Texts charged at standard network rate, no more than 10p. Please ask bill-payer's permission. You must be 14 years or older. By giving us your number you agree to future communication from us by SMS. To unsubscribe, text STOP to 70505 at any time. We will also call you about getting more involved in our work. Text NOCALL to 70505 if you prefer not to be called.
About Amnesty UK Blogs
Our blogs are written by Amnesty International staff, volunteers and other interested individuals, to encourage debate around human rights issues. They do not necessarily represent the views of Amnesty International.
View latest posts