Book your place on the Student Media Summit 2018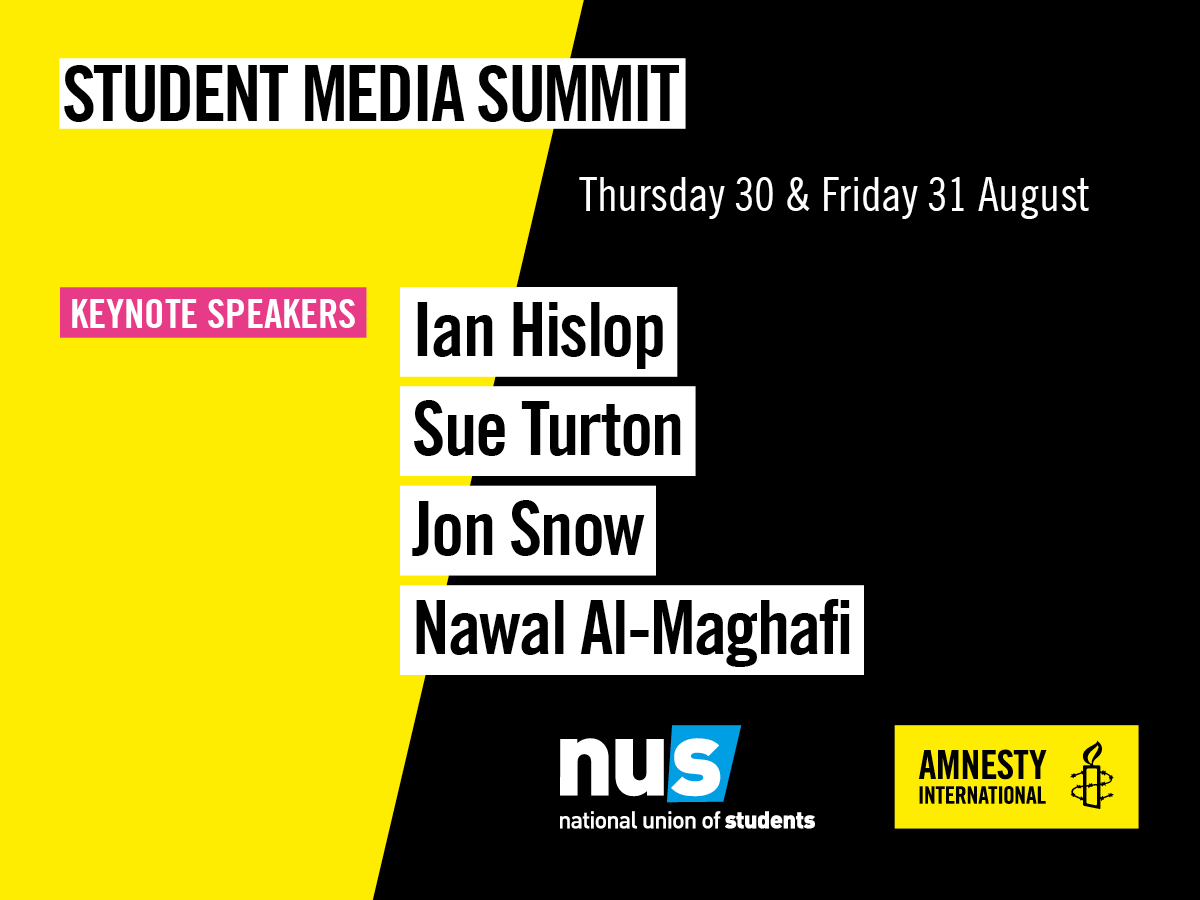 Back for its 11th year, the Student Media Summit 2018 will take place on Thursday 30 and Friday 31 August here at our Human Rights Action Centre (HRAC).
This free event is designed to help students boost their media skills and prepare for their career. It will also offer an excellent opportunity to network with professionals from across the industry.
This year there will also be stalls promoting trainee schemes with Channel 4's Investigative Unit, the Guardian, the Press Association at the event and much more, including:
A chance to hear from our high-profile keynote speakers: Ian Hislop, Sue Turton, Jon Snow and Nawal Al-Maghafi
Skills sessions on interviewing, news writing, how to get editors to notice you, photography, and investigative journalism
Panel discussions on 'Women in Media' and 'Race and Diversity in Media'
Question and answer sessions with leading national journalists
The event is held in collaboration with AIUK and the NUS.
You only pay £5 to cover administration costs, and all food & drink will be provided for you over the two days.
Due to popular demand, you will need to register online in advance to secure your place. 
Hurry — this event is always very popular!
About Amnesty UK Blogs
Our blogs are written by Amnesty International staff, volunteers and other interested individuals, to encourage debate around human rights issues. They do not necessarily represent the views of Amnesty International.
View latest posts