Human rights in the Kate Greenaway and Carnegie Medal shortlists
What a joy to see the outstanding books on these shortlists, all chosen by expert youth librarians. Proving our theory that all good books engage with human rights, we've found deep themes of justice, truth and freedom to explore in every one. And on 20 June, when the 2016 Kate Greenaway and Carnegie Medal winners are announced, one book from each shortlist will be crowned winner of the first ever Amnesty CILIP Honour – we can't wait! Here is a sneak preview of the human rights we're finding so far….
Find out who won the 2016 Amnesty CILIP Honour
Kate Greenaway Medal shortlist
There's a Bear on My Chair by Ross Collins 
What fun this is, straight in with the rights to property and protest. Poor little Mouse does everything he can to get Bear off his chair – and much like Amnesty, uses creative activism to get attention.
Once upon an Alphabet by Oliver Jeffers
A feast of fun, with quirky characters and jokey mini-stories for every letter. It reminds us that human rights belong to everyone, no matter our differences.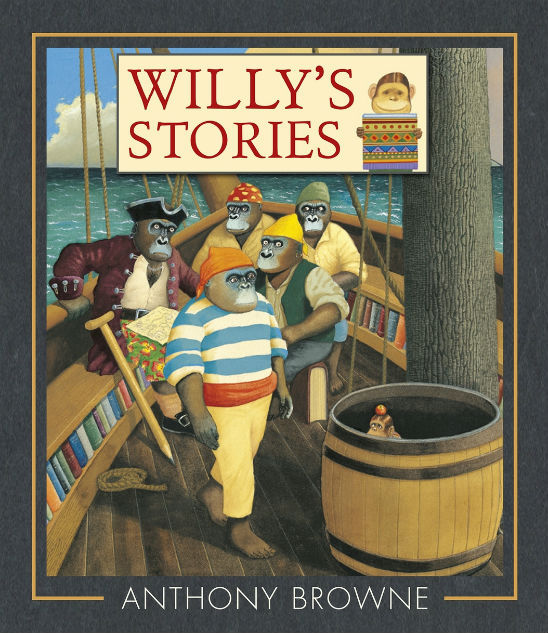 Willy's Stories by Anthony Browne
Willy thoroughly enjoys using his imagination. This book shows the pleasure of reading and in the process explores how important are our rights to education, freedom of thought and expression.
Something about a Bear by Jackie Morris
Glorious bears of many kinds fill this book, many caring for their cubs. Children are likely to hone in on the teddy bear, always a source of comfort. We all have the right to live in freedom and safety – as well as the right to develop our personalities fully and a duty to protect others' rights.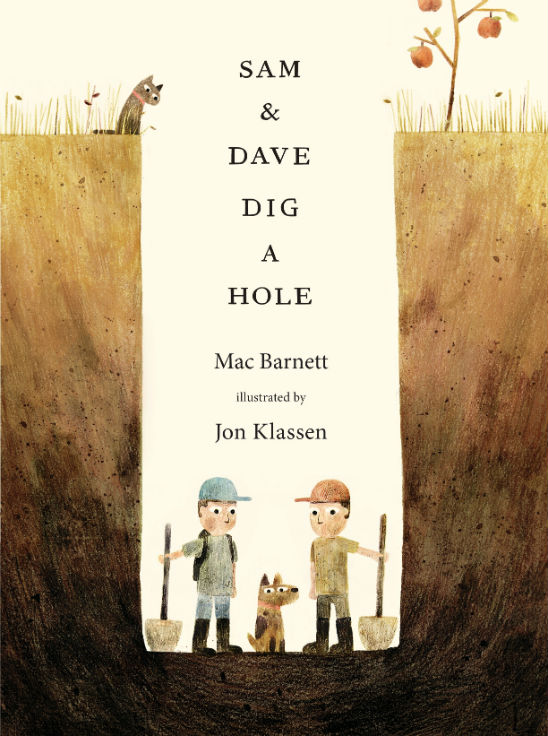 Sam and Dave Dig a Hole illustrated by Jon Klassen, written by Mac Barnett
Sam and Dave are on a mission to find treasure, in a delightful exploration of children's right to play and to imagine. They do find treasure – but not in the form of gold or jewels, rather in the form of friendship and fun.
Captain Jack and the Pirates illustrated by Helen Oxenbury, written by Peter Bently
A story that celebrates children's rights to play, friendship and family, it also upholds, through imaginative games, our right to freedom of expression. All this while delicately exploring our right to freedom of movement. 
The Sleeper and the Spindle illustrated by Chris Riddell, written by Neil Gaiman
This book draws on classic fairy tales, but it has no Prince Charming or knights in shining armour. Instead, it's rooted in the right to equality. And it reminds us we can all be heroes and stand up for others, just as human rights defenders do every day around the world.
Footpath Flowers illustrated by Sidney Smith, written by Jon Arno Lawson
What a beautiful celebration of paying attention to others! A little girl notices wild flowers and gives them to others, family, friends and strangers. In so doing she transforms the world around her. It's small acts of friendship like this that can make the world a better place.
Carnegie Medal shortlist
One by Sarah Crossan
One of the many strengths of this story about conjoined twins is that it asks readers to think about prejudice, our right to privacy and what identity means. Fundamentally it's a story about sibling love – and love, of course, underpins solidarity and standing up for each other.
The ghosts of heaven by Marcus Sedgwick
Each of these four intertwined stories engages with the right to life. We also have the right to full development of our personalities and to contribute to and enjoy the cultural lives of our communities. The stories show how extraordinary human potential can be cut short by ignorance, prejudice, cruelty and violence.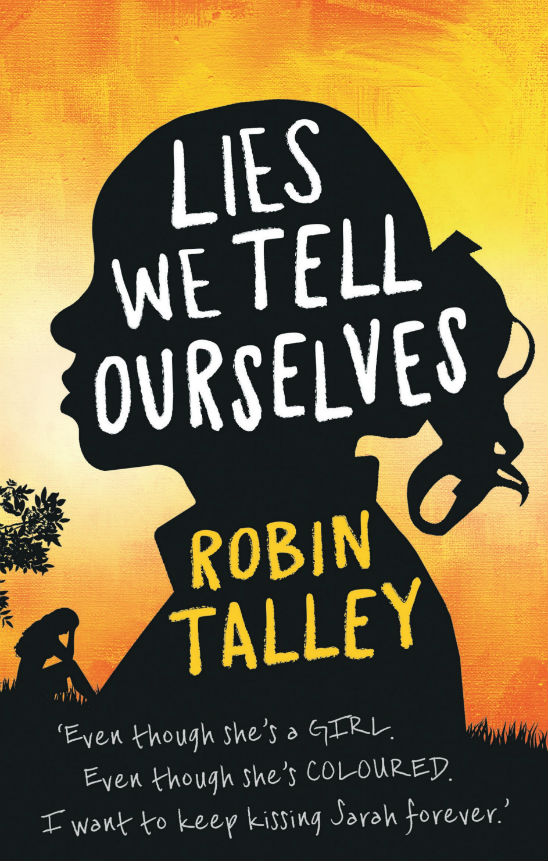 Lies we Tell Ourselves by Robin Talley
Set at a time of increased de-segregation and integration in the United States, this book overtly engages with racial and sexual inequality and prejudice. It also explores the importance of equal access to education in a tense and gripping page-turner.
The Lie Tree by Frances Hardinge
Faith's story shows what happens in a society that is rooted in inequality and discrimination, especially towards girls and women. The story highlights the human rights values of truth and justice – and the corrosive damage, both personal and social, that happens when they are not upheld.
The Rest of Us Just Live Here by Patrick Ness
At the heart of this book about parallel lives is the theme of friendship and solidarity. Standing up for each other is what human rights defenders do all over the world. Empathy, tolerance and appreciating difference are striking themes.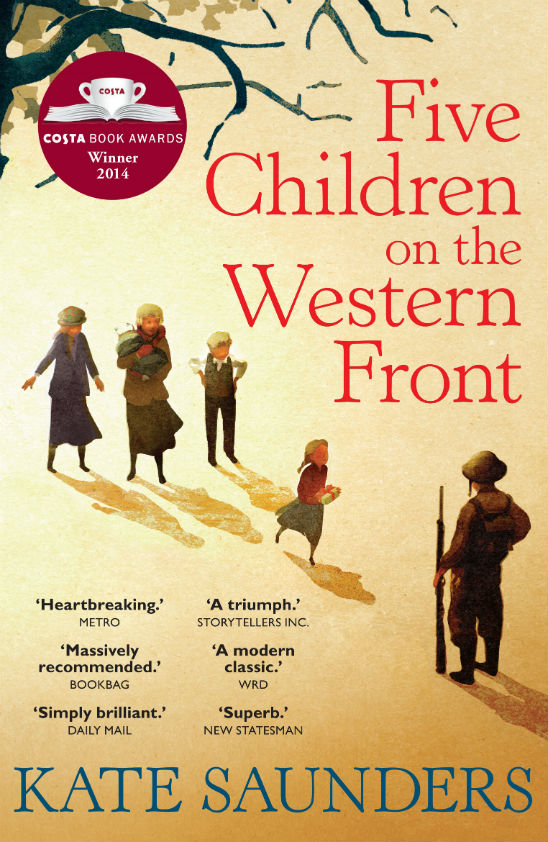 Five Children on the Western Front by Kate Saunders
The Universal Declaration of Human Rights came into being in the aftermath of the second World War and includes the right to peace and order. This wise and moving book engages with the brutality and utter waste of World War I, as well as that inflicted by the sand fairy in ancient times, but also explores the growing rights of girls and women.
There Will Be Lies by Nick Lake
Profound human rights values of truth, justice and freedom underpin the structure of the whole story, as does the question of identity. We go on a journey with Shelby to find out who she really is. Along the way she begins to understand and claim many rights that have been denied to her in the past.
Fire Colour One by Jenny Valentine
Parental neglect and its consequences lie at the root of this story, highlighting why children have the right to be properly cared for. The lies that Iris is told have an enormous impact on her happiness and behaviour, reminding us that truth is a core human rights value.
Free teaching resources
You can download free teaching notes for all of these books at Amnesty Education and Carnegie Greenway
About Amnesty UK Blogs
Our blogs are written by Amnesty International staff, volunteers and other interested individuals, to encourage debate around human rights issues. They do not necessarily represent the views of Amnesty International.
View latest posts