Briefing - COVID Vaccine Certification Scheme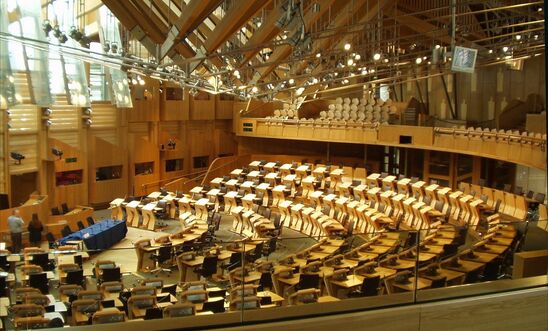 © Image Credit: Debating chamber, Scottish Parliament by User:pschemp is licensed under CC BY-SA 3.0
As MSPs prepare to debate the Scottish Government's proposed vaccination Certification Scheme on Thursday afternoon Amnesty have published a briefing setting out our concerns with the policy.
Amnesty urges the Scottish Government to provide more detail regarding their rationale for the scheme. For example, if it is to increase vaccination uptake, is there any evidence it will achieve this aim?

Blanket mandates for either vaccination or passports

can have a discriminatory and disproportionate impact upon some groups, so Equality and Human Rights Impact Assessments must be carried out and published prior to legislation coming into force.

In considering this policy we urge MSPs to address whether these proposals are necessary, proportionate, for a legitimate aims with safeguards including time limits.

There are significant questions around the implementation of this policy which must be addressed, not least how it will be implemented during COP26, but also how it will affect those who have had one or both jabs in different health care systems – is there potential for a disproportionate impact on non-UK Nationals?
Read our full briefing below.
About Amnesty UK Blogs
Our blogs are written by Amnesty International staff, volunteers and other interested individuals, to encourage debate around human rights issues. They do not necessarily represent the views of Amnesty International.
View latest posts