Why I cancelled Obliterated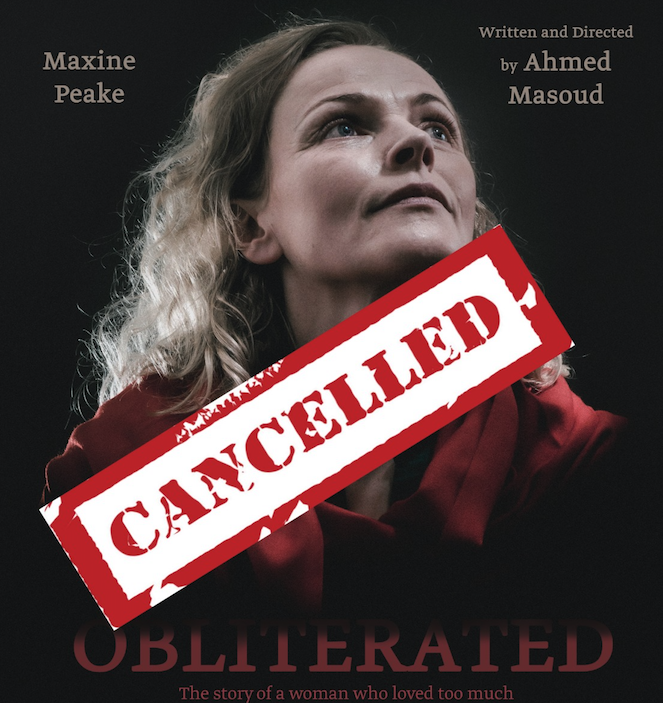 ​
​​Blog by Ahmed Masoud, writer, director and academic based in the UK
Growing up in the Gaza Strip, I saw many buildings bombed by Israeli warplanes. There were always two sounds: the first of missile metal hitting the building. The second was the loud bang that followed after the explosion. 
Often I heard the sounds before the building crumbled down while looking at the horizon to guess which building it was. And all through this and whenever a building goes down, a new sad layer engulfed my mind. Every time I stared towards the location of that building, a shadow appeared of what used to exist. The people, flats, houses, rooftop solar panels, black water barrels, satellite dishes. The people who stood there and had wedding parties. 
A new landscape
I moved to London in 2002 as more buildings were erased. Gaza's skyline became very different from what I knew. Every time I go to Gaza now I have to get used to the new landscape. Imagine you leave London for a while and come back to find that Gherkin or Shard buildings gone! That's how I feel every time I go back to Gaza.
But then, last year on the 9 of August 2018, Israel bombed a very important building. One that has provided entertainment and hope to many of us in Gaza: the only theatre in the bombed & blockaded Strip. 
They bombed a theatre - the Said al-Mishal Centre.
How can art be so threatening?
I felt the pain that I did every time a building was gone, but this time it was a gut-wrenching kind of grief, not because of the building itself but what it stood for - freedom of expression and the power of art to liberate the senses. I felt the sadness of all the actors, writers, directors, producers, audiences, kids, cleaners, neighbours and everyone who is involved in the theatre. The Israeli army claimed that they bombed the theatre because some Hamas fighters were hiding there. When they released the aerial images to support their argument, it turned out that the red dot they targeted was the dressing room adjacent to the prop room. 
I was furious, why would a theatre be targeted? How can art be so threatening? And why would an army that already occupies our land and sucks out all our resources deprive us from the only opportunity through which we can access art?
Then I realised, it was because they didn't want us to be human. They didn't want us to do what people do – to enjoy life and all its drama. 
We should not be silent
So I decided to create a theatrical experience that would highlight what it means to people when art is taken away from them. Maxine Peake and I created Obliterated to bring audiences closer to this feeling. And to importantly declare our rejection of targeting art anywhere. 
Maybe Obliterated will come to life at some point, but for now, I would like to thank you for taking part in this experience. I hope that my voice has reached you. We should not be silent at the first sign of injustice, we shouldn't watch a theatre being bombed and do nothing. 
 
---
You can pledge your support to continue Al Mishal's role through this international campaign to rebuild the cultural centre in Gaza.
About Amnesty UK Blogs
Our blogs are written by Amnesty International staff, volunteers and other interested individuals, to encourage debate around human rights issues. They do not necessarily represent the views of Amnesty International.
View latest posts