Prolonged detention and rejected applications are all too common for LGBTI asylum seekers like Sadat I. from Ghana.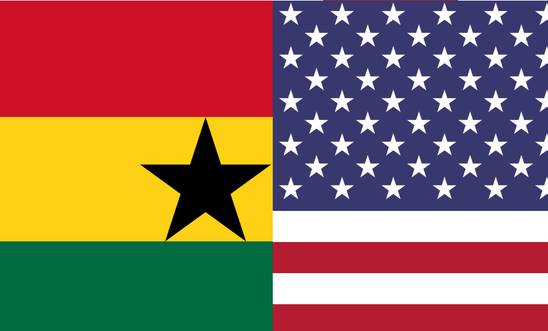 This blog was written by Alex Wainwright, Education Officer and North East and Yorkshire Outreach Lead for Amnesty UK's LGBTI Network
Homosexuality remains illegal in 72 countries, of which 45 have laws applying to women as well as men. An additional 8 can impose the death penalty. 
I keep coming back to these figures whenever I write because it is so important to hammer home the real dangers that LGBTI people face around the world. Intimidation, loss of employment, torture, imprisonment and death are all some of the realities that our LGBTI family suffer as a result of expressing their sexual orientation and gender identity. This persecution is the primary reason for many who migrate in search of a safer life. One such man is Sadat I., a 31 year old gay man from Ghana who needs your solidarity this very moment in time.
The 'Safety Empire' Beatings
Sadat fled his home in November 2015 after being beaten by members of a violent anti-LGBTI vigilante group, the 'Safety Empire'. This group interrogated his gay friend and intimate partner in order to extract information, during which he identified Sadat by his nickname. The video was posted onto the leader's Facebook page gaining 53,000 views as both a way of boasting of attacks of gay men, and as a statement to other LGBTI people within Ghana. The 'Safety Empire' later burned down Sadat's house and attacked his uncle when he tried to stop them, while Sadat was hiding. 
Anti-LGBTI groups such as this go unpunished by the law and continue to spread fear and hate towards vulnerable people through any available media.  
Homosexuality in Ghana, West Africa
Homosexuality is a criminal activity within Ghana under Section 104 (1) (b) of its Criminal Offences Act that refers to "unnatural carnal knowledge", which the authorities interpret as "penile penetration of anything other than a vagina." Despite the positive regional changes across West Africa in attitudes towards LGBTI people Ghana, Mauritania and Nigeria (especially northern Nigeria) remain strictly opposed to loosening their laws.
Sadat's Possible Deportation
After arriving at the US-Mexico border on the 17th January 2016, Sadat was detained by the US Immigration and Customs Enforcement (ICE). Sadat's family sent a video as evidence of  the ongoing threats from the 'Safety Empire'. Despite all efforts, the US authorities dismissed the evidence as insufficient and recently denied his parole making steps towards his deportation. If Sadat were to be returned to Ghana, it would be a tragic denial of his human rights.
Since the rejection of an appeal in November 2017 Sadat's situation has worsened. He has been on two separate hunger strikes during February 2018 in protest against the poor conditions and prolonged detention. Parole must be granted for Sadat as no asylum seeker should ever be rejected if their personal safety is in serious jeopardy. The reality is that LGBTI asylum seekers like Sadat are not unheard of globally. According to the Home Office's own statistics released last year, nearly 75% of asylum claims based on sexual orientation were rejected. 
We're not going to stand by whilst Sadat is treated in this way. We're calling on US authorities to immediately halt any deportation proceedings against Sadat. In addition, we also want the US Immigration and Customs Enforcement to release Sadat on parole pending the resolution of his asylum claim and for the Department for Homeland Security Office of the Inspector General to review apparent due process violations in the handling of Sadat's asylum claim, and his ill treatment in detention.
You can join us in taking action. Write to the US authorities using this template letter.
You can also view the full Urgent Action file.
Why not join the LGBTI Network? Help us fight for the rights of LGBTI people.
About Amnesty UK Blogs
Our blogs are written by Amnesty International staff, volunteers and other interested individuals, to encourage debate around human rights issues. They do not necessarily represent the views of Amnesty International.
View latest posts