Why the Trans rights movement is done waiting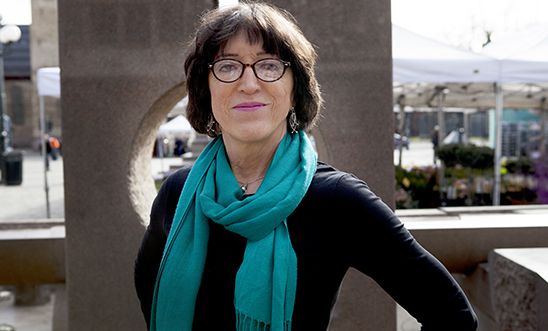 Transgender activist John Jeanette Solstad Remø © Amnesty International Norway
By Lesly Lila, campaigner on gender, sexuality and identity at Amnesty International
On 31 March activists celebrate International Transgender Day of Visibility, a day for everyone to show support with trans people and activists. Spearheaded by campaign groups like the US-based Trans Student Education Resources, this year's theme is about how trans people are not just surviving in a climate of transphobia, but also about how they are thriving and making change possible. 
 
While there are hundreds of themed days marking important issues competing for our attention, the importance of Transgender Day of Visibility cannot be overstated. We know that transgender people face disproportionate levels of bullying, violence and discrimination. In the UK alone, more than a third of trans people have reported hate crimes against them in 2017.  
 
This is why visibility of transgender people and their stories is so important, and thankfully, it's starting to happen. As actress Laverne Cox told TIME magazine, "We are in a place now where more and more trans people want to come forward and say, 'This is who I am.'" 
 
This change is happening thanks to the tireless activism of transgender campaigners who have refused to be marginalised and have their voices silenced. As a result, in recent years countries across Europe have started to understand that their approach to gender is problematic and based on stereotypes. 
 
A person may not necessarily identify with the gender they were assigned at birth, or the gender binary of male or female – and they certainly don't need to undergo any kind of medical or psychiatric treatment to validate their identities. The current approach is having extremely damaging consequences on the health and wellbeing of transgender people.
 
In a number of countries across Europe, one of the key changes that activists have focused their efforts on includes achieving legal gender recognition – essentially for trans people to be able to have their real gender recognised by the State and reflected in their identity papers. In many countries, even where there is a process for people to have their gender legally recognised, it is often degrading and requires people to have a psychiatric assessment to say that they have a 'mental disorder' and undergo irreversible sterilisation. This is simply outrageous; the state has no right to police people's bodies and identities.
 
For most of her life Jeanette Solstad Remø, a transgender woman from Norway, could not obtain legal recognition of her gender because she refused to comply with these dehumanising requirements. As a result, she could not be recognised as a woman in her official documents, a humiliating experience that forced her to explain her gender identity on a regular basis. 
 
Remø and many other campaigners worked for years to get this law changed. In 2016 they succeeded when the Norwegian government adopted landmark legislation that allows people to self-determine their gender without having to undergo any compulsory requirements, like sterilisation. 
 
"I'm having the very best years of my life," says Jeanette. "It's wonderful being allowed to live my life as the person that I am." And she says she is not the only one - since the adoption of the new bill more than 800 people have exercised their right to determine their own gender.
 
In Ireland similar changes were introduced in 2015, where previously there had been no way for a person to legally change their gender. While the new law still needs improving to be inclusive of minors and non-binary individuals, Sara R Phillips, chair of Transgender Equality Network Ireland, says its importance should not be underestimated: "It fosters dignity and respect. The passing of the act sends a loud signal in acknowledging that we are equal and cherished citizens." 
 
Other legal breakthroughs have been achieved in Denmark, Malta and Greece. And Portugal could also be next by getting rid of compulsory mental health diagnosis as a criteria for legal gender recognition. 
 
But these legal changes are still the exception, not the norm. The pathologisation of trans identities and the associated belief that being transgender is somehow a disorder is still rife. In far too many countries, transgender individuals must submit themselves to medical or psychological treatments in order to legally change their gender. 
 
"To force someone to make this decision is to categorise them as subhuman," says Sakris Kupila, a 21-year-old medical student and human rights campaigner who is fighting for the reform of Finland's archaic gender recognition laws. For those who don't want to go through this procedure, the "alternative is to live life in a state of limbo," writes Sakris. Without reform, trans people face legal uncertainty and are not recognised as their true selves our institutions.
 
But the trans rights movement is done waiting. And as more people understand that society's view of gender is outdated, so should our lawmakers. 
 
Use this Transgender Day of Visibility to stand together as an ally in this fight, and show your support to activists like Sakris and the wider trans community as they mobilize against oppression. Find out more on http://www.transstudent.org/tdov and follow the hashtag #TransThriving and #TDOV on social media.
About Amnesty UK Blogs
Our blogs are written by Amnesty International staff, volunteers and other interested individuals, to encourage debate around human rights issues. They do not necessarily represent the views of Amnesty International.
View latest posts