Why it's better to buy Fair Trade
There has been no shortage of controversy in the media recently, about a number of high street retailers still buying from sweatshops. The story of the plea for help stitched into garments 'forced to work exhausting hours', springs to mind, along with the tragic factory fires in Bangladesh.
While horrifying, these stories shine a light on the unlawful and unethical labour conditions faced by workers around the world. And it puts pressure on retailers to control their supply chains and on consumers to be choosy about where they shop.
This is why the world is asking #whomademyclothes http://t.co/KiuTqFDvjb pic.twitter.com/zLRN7y6fLq

— The Independent (@Independent) April 24, 2015
This is by no means a simple task. Consumers need to demand their favourite brands are more transparent, more ethical, and to support Fairtrade-accredited businesses where they can. Amnesty has a long history of selling ethically sourced, eco-friendly and Fairtrade products on our online shop – but what does this actually mean?
Most importantly, we commit to only supporting ethical suppliers who can demonstrate that every step along the way, workers are paid a fair wage and given safe working conditions.
Some of our products protect the environment by being made from organic or recycled materials, whilst others are purchased from small Fair Trade producers. We're also committed to ensuring that any manufacturing will not have a serious negative impact on the local environment.
The Universal Declaration of Human Rights describes how we all have the right to just working conditions, to equal pay for equal work and to form trade unions. We know that even in this country that's not always the case, but in places like China and Bangladesh, those freedoms and protections are even harder to come by for the average worker.
We recently lobbied the UK government to ensure businesses were more transparent about their supply chains as part of the Modern Slavery Bill, and achieved significant assurances. But there is more work to do.
We also support businesses and organisations who are really giving something back to their communities. One such initiative is the Dalit Goods Company in India. They make beautiful candles and soaps using traditional techniques, providing employment opportunities for local people with safe and fair conditions.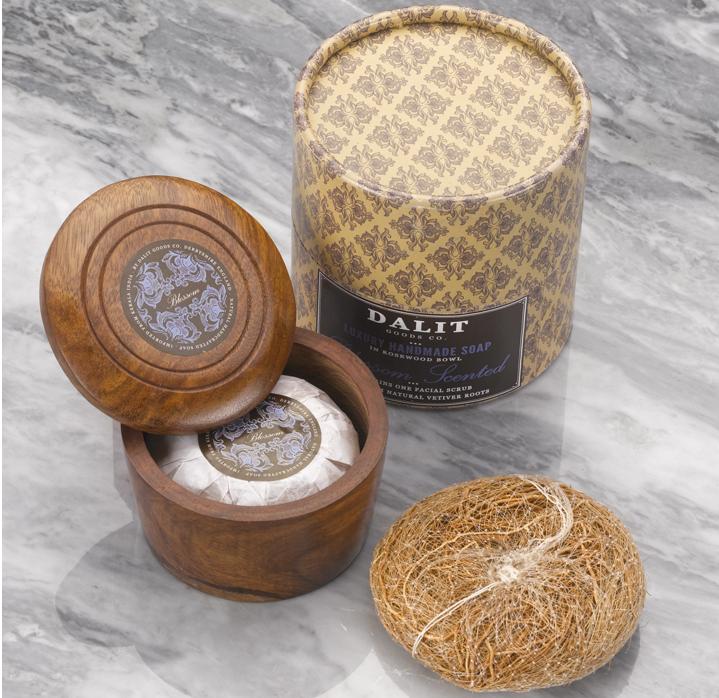 What's more, all the money from the business side goes to supporting their charitable aims, including running orphanages, health centres and schools for some of the poorest people in the region. 
We're proud to sell Dalit goods in the Amnesty shop, because every purchase not only helps our work, but also helps projects like this.
Browse our range of Fair Trade, ethical and eco-friendly gifts
Written by Georgie White, our online retail manager.
About Amnesty UK Blogs
Our blogs are written by Amnesty International staff, volunteers and other interested individuals, to encourage debate around human rights issues. They do not necessarily represent the views of Amnesty International.
View latest posts