Our top six Christmas gifts with a difference
There's so much pressure to spend big at Christmas, we don't always have the chance to take a step back and think about the impact our cash has.
As consumers we're accountable for our spending, but making ethical shopping choices isn't always easy. But there are easy and affordable ways you can enjoy the fun of giving and receiving gifts, without feeling guilty about adding to landfill or unknowingly buying from big factories that exploit their workers.
Buying a second hand book, for example, gives a second (or third, or fourth) life to a well-loved book – and they often tell a story all of their own.
Old bookmarks, postcards and inscriptions left in books give you a glimpse into the lives of previous owners, and add a charm and character you just can't get through an e-reader.
Upcycling is another way to guarantee a truly unique gift experience, and doesn't have to look like something made by a small child.
Support human rights while you shop
Of course buying from the Amnesty Shop has the extra feel-good factor of supporting our human rights work, as well as supporting ethical traders and artisans - we stock goods from hundreds of ethical suppliers from around the world.
We take particular care to make sure everything we stock is produced under fair and safe conditions. Supporting small producers, and raising awareness of the rights of workers, is one of the main aims of our shop. That, and of course, raising vitally needed funds for our fight to protect human rights around the world.
And until Christmas, when you shop with us you can also participate in our Write for Rights campaign. With every order you will receive a beautifully designed card to send a message of hope to Liu Ping, an activist who is now in jail for trying to expose government corruption.
My top six presents
Need a bit of inspiration for your secret santa this year? Here are a few personal favourites to get you started.
1. Amnesty gift membership
Our annual gift membership package is a special way to join friends and family members with a network of millions of people around the globe, all of them committed to valuing and protecting our basic rights and freedoms.
Your recipient will get a handy keepcup as well as all the other benefits of membership - including our quarterly magazine.
Browse gift membership in our shop

2. Places Like This year planner
I love this special Amnesty version of the Places Like This Plan B diary. It includes some really striking photography, street art and poetry.
It'd make a great gift for someone with an interest in art, dissent and protest.
Browse the year planner in our shop
3. Amnes-Tea and Biscuits plate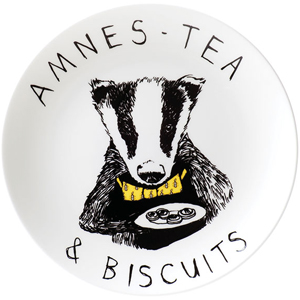 James Ward's beautiful plates are inspired by ordinary people drinking tea, eating cake, and raising money for Amnesty. Made in the UK especially for Amnesty, James - aka 'Jimbob Art' - says he enjoys 'designing plates that have a pro eating cake message: these animals enjoy eating biscuits and cakes as much as we do.'
'Amnesty is an organisation doing very serious work for very serious causes. These plates are a playful and whimsical take on the freedoms we have in this country even down to what seems silly like eating cake and biscuits with tea that we shouldn't take for granted.'
Browse Amnes-Tea plates in our shop
4. Fighting the bad guys t-shirt
These t-shirts may have a kick-ass slogan, but they are incredibly soft to touch, as they're made from 50% organic cotton and 50% Tencel - all of it 100% fairtrade.
I love the loose fit with a slouch neck.
Browse the t-shirts in our shop
5. Unisex banana slippers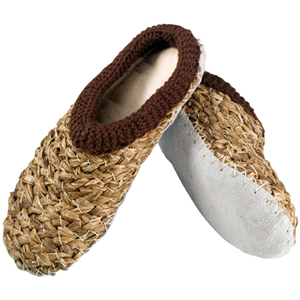 Slippers made from Banana leaf: what more do you need to know?
From hippie to hipster, Christmas is sorted.
Browse banana slippers in our shop
6. Julia's Bananas children's book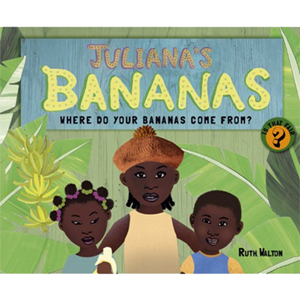 While we're talking bananas, this beautiful kids' book introduces the concept of 'fairtrade' to children through the story of Juliana and her banana farm. It's suitable for age 5 upwards, and includes some yummy child-friendly recipes.
Browse the book in our shop
If you've simply no idea what to get your aunt, friend or secret santa recipient, why not give them some gift certificates? They can choose from the hundreds of products in our shop and save you the headache of choosing for them!
Order by 12 noon this Friday, 19 December, and select 'express delivery' at the checkout to guarantee your goodies arrive in time for Christmas. Ethical and convenient!
Georgie White is Amnesty's online retail manager, has a penchant for slogan t-shirts and really wants a fairtrade silk scarf for Christmas.
About Amnesty UK Blogs
Our blogs are written by Amnesty International staff, volunteers and other interested individuals, to encourage debate around human rights issues. They do not necessarily represent the views of Amnesty International.
View latest posts