Profiting from children's rights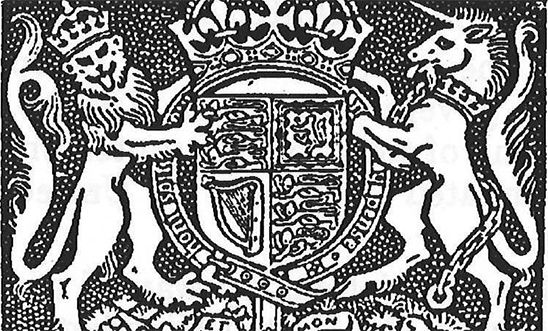 The Home Office must stop profiting from children's rights
By Steve Valdez-Symonds, Programme Director for Refugee and Migrant Rights at Amnesty UK
Thousands of children born in the UK are growing up without the British citizenship they are entitled to by law. This is a national scandal which has long gone largely unnoticed. Could that be about to change?
Profit from citizenship
Last month, Sajid Javid gave evidence before the Home Affairs Select Committee about the #WindrushScandal. Although the Home Secretary once again claimed there was no systemic problem at the Home Office, MPs refused to limit their questions to concerns about the Windrush generation.
Conservative and SNP members of the Committee asked about the fee for children to register as British citizens. In response, the Home Secretary described the fee as "a huge amount of money" to ask children to pay for citizenship.
Even so, Sajid Javid's department is demanding £1,012 from children to register as British citizens - a status they are already entitled to. Most of this fee (£640) is profit over over administrative cost to the Home Office.
Priced out of their rights
This is a scandal with stark equivalence to the #WindrushScandal. It too concerns people who have been settled in this country for a long time yet face exclusion from social rights and opportunities and even from their home country. 
The Home Secretary's admission (and apparent shock) that this fee is a huge amount to ask a child to pay tells only half the story.
Among the children charged £1,012 to register as British citizens are thousands that were born in the UK, grew up here, have never even visited another country.
Children born in the UK are only born British if, at the time of their birth, one of their parents is British or settled here. 
When passing the British Nationality Act 1981, Parliament recognised that many of these children will nonetheless be as connected to the UK as any of their peers. That is why the Act includes provisions to guarantee these children's rights to the citizenship of their country of birth and country of origin.
Many other children, who've lived here since they were very young and whose futures clearly lie in the UK are eligible to be registered too. They face the same fee. As do several children in local authority care.
Selling children their rights
When the Act came into force on 1 January 1983, it cost a child £35 to register as British. This represented the administrative cost to the Home Office of registration. But in 2007, the Home Office began charging extra.
The Home Office claims the current fee is justified on the basis of the value of citizenship to the child. But, these children are already legally entitled to British citizenship and all its benefits . By charging more than the administrative cost, the Home Office is not only pricing children out of their citizenship, it is effectively selling them something they are already entitled to.
Support to end this scandal
Members of Parliament, led by Stuart McDonald, have tabled an Early Day Motion to raise awareness and call for an end to the Home Office profiteering from children's right to citizenship. This already has cross-party support from Conservative, DUP, Green, Independent, Labour, Liberal Democrat, Plaid Cymru and SNP parties.
MPs are recognising that preventing children from registering as British citizens leaves them exposed to the same injustices faced by the Windrush generation. People like Elwaldo Romeo, Sarah O'Connor and Anthony Bryan were refused employment or healthcare, were detained and even faced removal from the country.
And it's not just one generation who are affected. Many children unable to register as British, are then unable to pass on that citizenship. Their children, and their children's children, while entitled to register as British, will face having to pay the same huge fee.
Growing pressure
In recent weeks, the SNP, Labour Party, London Mayor and a House of Lords select committee on citizenship and civic engagement have each expressed their opposition to this huge fee.
 
Last summer, the Church of England's General Synod unanimously voted to raise concerns about the fee with government and parliament. At the end of the year, Citizens UK together with scores of children added their voice to these demands.
This is a national scandal every bit as unjust and far-reaching as the Windrush scandal - and now is the time to act.
Please ask your MP to sign EDM 1262 and take steps to end the injustice of Home Office money-making from children's citizenship rights.
More information is available from the website of the Project for the Registration of Children as British Citizens.
About Amnesty UK Blogs
Our blogs are written by Amnesty International staff, volunteers and other interested individuals, to encourage debate around human rights issues. They do not necessarily represent the views of Amnesty International.
View latest posts