The cost of courting Libya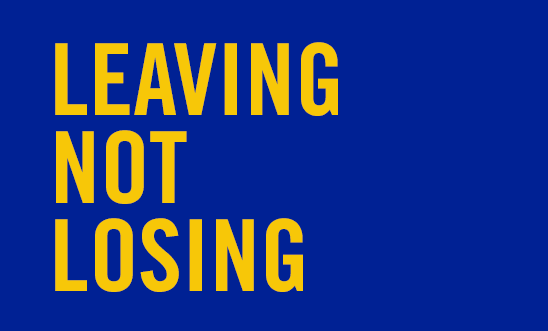 Written by Steve Valdez-Symonds - Refugees Programme Director, Amnesty UK
Out of sight, out of mind.
Two years ago today the photograph of a lifeless little boy washed up on a Turkish beach went viral. Alan Kurdi became a symbol of the plight of so many others fleeing conflict and persecution in Syria and elsewhere. His tragic death laid bare the consequences of governments' refusal to provide the safe routes they and their families need to reach a place where they can rebuild shattered lives.
For a moment, the indignity done to the boy and his grieving family seemed to offer hope that a prevailing political hostility to refugees fleeing to Europe would be overcome. Since that moment when public and politicians cried 'never again', it is all too clear that our political leaders have not set out to end the death and suffering of people forced to flee. Nor their mistreatment at the hands of armed gangs and corrupt officials.
Rather, our leaders seem determined merely to keep as far away as possible the death and suffering of the children, women and men who, just like Alan Kurdi, have only smugglers and other abusers to turn to in their desperate search for safety. Out of sight, out of mind.
The cost of courting Libya
European governments are courting authorities in Libya, offering financial, political and logistical support. Boris Johnson, the foreign secretary, recently visited Tripoli and promised an extra £9 million, while reiterating ongoing UK commitment to training the Libyan coastguard.
The UK is far from alone among EU states in these efforts. Italy has sent naval ships to help a coastguard that has announced a zone, reportedly extending beyond its territorial waters, within which it has warned NGO search and rescue ships are not welcome.
The aim is to greatly reduce the number of people reaching Italy by sea. But at what cost?
In April, foreign office officials told a House of Lords' inquiry that UK money was not funding detention centres where people are held in Libya. UK money was, they said, going to support organisations like the UN refugee agency and the International Organization for Migration (IOM) trying to improve conditions in these centres - including by helping people held there to return to their home countries. While that might be a safe option for some, there are many for whom it is not – even assuming organisations like IOM are able to reach them.
As the officials also said, whether in these centres or not, refugees and other migrants are at risk in Libya. Amnesty and others have long documented and reported on the nature of that risk.
People who went to Libya to work and others attempting to reach Europe have each found themselves at the mercy of the various gangs, tribes and political entities vying for control over territory and economic, including criminal, opportunity.
Slavery and forced labour, rape and forced prostitution, kidnapping and torture for ransom are among the many abuses to which people are subjected upon reaching Libya.
The Libyan coastguard and those running Libyan detention centres are implicated in these abuses – whether by subjecting people to these violations themselves or by selling people on to others who do.
Various reports, such as by the Middle East Eye and New York Times indicate that the number of boats being sent out to sea has dramatically reduced. However, they also suggest this is being secured by armed groups for whom this is just another means to acquiring legitimacy, power and money.
NGOs threatened
Those boats that do set out may be far more likely to be intercepted by the Libyan coastguard, supported by the Italian navy – particularly as that coastguard has threatened NGOs conducting search and rescue operations in the area leading to some of them withdrawing their boats to safeguard their crew.
None of this is protecting the men, women and children prevented from escaping Libya – many of whom already horribly abused. Instead, they are being exposed to new or continued exploitation and brutality, including being ransomed again for a place in yet another boat.
This young man is one of many put at even greater risk by Govts dealing with those claiming authority in #Libya: https://t.co/lRtXuB0GQt

— Steve Valdez-Symonds (@stevesymondsAI) August 24, 2017
Nor is it tackling the smugglers, slavers and other abusers who prey upon them. In such a complex and chaotic situation as Libya continues to be, these individuals and militias will generally continue to thrive.
And if holding people fleeing conflict, persecution or poverty is a means to make money, that's what they'll do – unless and until there is a more profitable way to exploit those whose lives it seems both governments and gangs care very little for.
Tell EU: find a better way
Deals that may temporarily slow migration at the cost of prolonging violence and suffering or exacerbating the root causes of why people need to flee are cruel and short-sighted. Governments must prioritise saving lives by maintaining search and rescue at sea while extending resettlement, family reunion and other visas for refugees to reach safety. Over the longer term, they must address those root causes – conflict, repression and global inequality.
About Amnesty UK Blogs
Our blogs are written by Amnesty International staff, volunteers and other interested individuals, to encourage debate around human rights issues. They do not necessarily represent the views of Amnesty International.
View latest posts