Good News! Mahadine has been released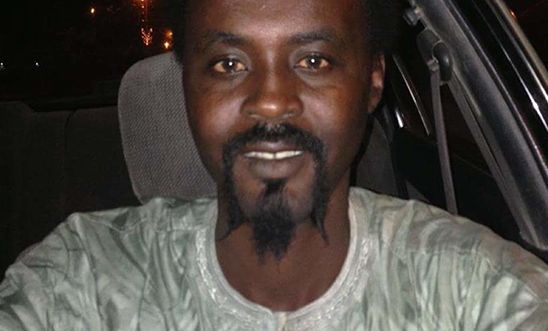 As you will remember, Mahadine – a father of seven – was arrested, beaten, electrocuted and imprisoned simply for criticising the Chadian government on social media.
We got in contact with our supporters last November as Mahadine was miles away from his family, charged with crimes punishable with life imprisonment. He was also in desperate need of healthcare for conditions he believed were caused by torture inflicted on him in detention.
Following outcry from supporters and meetings between Amnesty International representatives and Chad's current and previous Ministers of Justice, Mahadine was moved to a prison with better medical facilities in February. He was released on 5 April 2018, 18 months after his arrest. Thanks to much of your ongoing support and donations to our Mahadine appeal last year.
The original charges against Mahadine have been dropped and replaced with the much lesser charge of defamation. Although he must still appear in court, this is not punishable with a prison sentence.
 
'I want to express my gratitude to you. All my love and respect. I am very happy and moved to see all those people who do not know me, but who are committed to me.' - Mahadine 
We're so glad Mahadine is back with his loved ones, but maintain that he should not be convicted of any crime just for exercising his right to freedom of expression. We also urge the authorities to investigate Mahadine's claims that he was tortured and demand they stop using torture immediately.
There is still work to be done, but for now let's celebrate Mahadine's release. We couldn't campaign to free individuals like Mahadine without donations from people like you. And remember, for those facing injustice all over the world, just knowing that Amnesty International supporters are standing up for you can make a real difference.
About Amnesty UK Blogs
Our blogs are written by Amnesty International staff, volunteers and other interested individuals, to encourage debate around human rights issues. They do not necessarily represent the views of Amnesty International.
View latest posts