Why young voices are needed, and can make a difference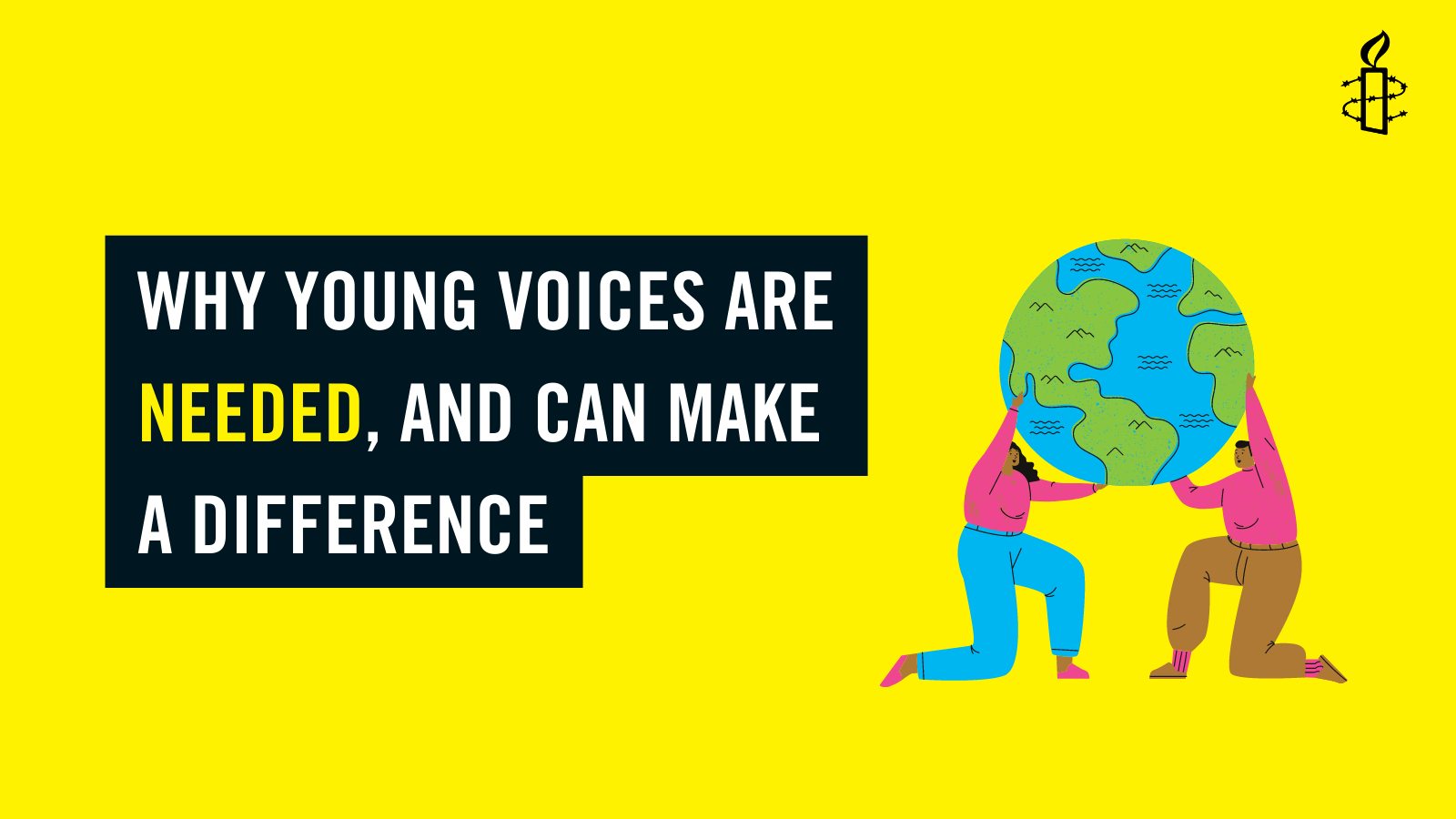 This blog was written by Olivia Gomes, a member of AIUK's Youth Collective
Young people and social media's impact on global movements
Making up 42% of the world's population, people under 25 are an undeniable force. In the UK, they are the most diverse generation ever. They are also the first to have grown up with social media. They use it the most, making their experiences and abilities different from previous generations. The involvement of young people and social media campaigns in recent global protest movements shows how young people have been able to take on global issues with a unique approach, gathering support from their peers.
What including young people in activist movements can achieve
The encouragement of youth activism benefits all. Including young people in activist movements allows them to feel confident in expressing their voices on current issues, something they've often been discouraged and excluded from. The past few years have highlighted the large number of young people seeking answers and solutions to issues that will have a massive impact on their lives and the lives of future generations to come. We must listen to them. 
History shows us that young people can have a massive impact on activist movements
Student groups were instrumental in the Civil Rights movements of the 1950s and 60s and even more, when they were merged with and supported by existing adult-led activist groups. Major turning points in the 20th century have all been positively affected by the voices of young people. Despite this, young leaders shaping today's climate movement have openly spoken about the lack of support they receive. The remedy for this is enabling activist-led campaigning from young people, which can be made possible through continued support and collaboration. In this way, uplifting young people can change the world, making it a just and equal place for all.
What Amnesty can do to support young people
Achieving change can often feel like a mammoth task for young people, especially since we face a tidal wave of concerns such as climate change, social injustice, and economic inequalities (to name a few). However, Amnesty has the knowledge and expertise to inspire and assist them in this shared plight. Collaborating with young people promotes inclusion and diversifies opinions, enriching the work of organisations like Amnesty. Where young people often find themselves in a David and Goliath battle to have their voices heard, Amnesty can empower them. 
If the past has shown anything, it's that when included, young people have the power to create change, particularly through their use of technology to organise. But, to enact more change, this must go further. Amnesty can bridge this gap by uplifting voices to help young people.
The Youth Collective  is a group of lead activists who are looking to build meaningful youth participation across AIUK in line with the current Youth Strategy. The group have input across areas such as on campaign strategies, developing communications content and youth engagement opportunities.
About Amnesty UK Blogs
Our blogs are written by Amnesty International staff, volunteers and other interested individuals, to encourage debate around human rights issues. They do not necessarily represent the views of Amnesty International.
View latest posts