We won't end gender-based violence without sex workers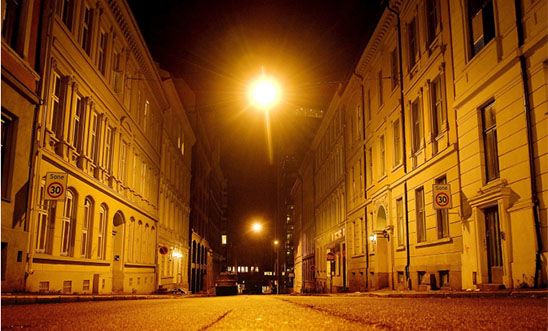 Street in Norway where workers sell sex © Samfoto Dagsavisen
By Chiara Capraro 
Our understanding of gender-based violence is growing.  International Day for the Elimination of Violence Against Women (25 November) marks the start of 16 days of activism against gender-based violence – and thanks to women and non-binary people organising in large numbers, mass movements like #metoo and 16 days are gaining traction. 
Yet, in many countries and contexts, one group of society is still consistently being excluded from the conversation. Worse still, when they try to speak up about their experience of extremely high levels of violence, their testimonies are often undermined or dismissed.  As a result, they face further marginalisation. We're talking about sex workers. 
With little room to share their experiences in many mainstream women's movements, sex workers set up their own commemoration day in 2003 – December17.  The day was named in memory of the victims the 'Green River Killer', a serial murder who took the lives of over 70 women –– in Washington State, USA. The majority of his victims were sex workers. On 17 December every year, sex workers come together to commemorate victims of violence and to stand in solidarity against stigma, discrimination and criminalisation. 
Closer to home, a 2017 UK study found that 110 sex workers were killed at work between 1990-2016. This means that sex work in the UK has the greatest risk of occupational homicide for women – with a murder rate of 5 times that of other female workers. 
Sex workers are often a target of violence because they are perceived to be easy prey. Sex workers often can't report violence to the police or seek help due to well-founded fears of being arrested, criminalised or evicted.  Stigma attached to the work means that sex workers are often portrayed as damaged women who are somehow to blame for the violence they experience. If we are truly serious about ending gender-based violence and supporting survivors, then we need to challenge the criminalisation and stigma that drives this violence. And this must start by truly listening to sex workers and understanding their lived experiences. 
Simplistic arguments that paint all sex work as an intrinsic form of violence against women are too one-dimensional. It papers over the structural marginalisation and inequality that has led many to resort to sex work in the first place. It also glosses over the harmful consequences of criminalisation. 
Criminalisation of sex work – including so-called 'sex buyer's laws' (which claim to shift the criminal burden from sellers to buyers, but rarely in reality do) – make sex workers' lives less safe. Criminalisation does nothing to address the poverty, gender inequality and marginalisation that often contribute to people's decision to do sex work in the first place.
Norway is one such country that has adopted the sex buyers' law. Amnesty International's research in Norway has found evidence that human rights abuses against people who sell sex that are compounded by and, in some cases, directly caused by the legal framework. These include violations to: the right to housing, the right to security of person, the right to equal protection of the law, the right to health, the right to non-discrimination and the right to privacy. 
In practice, the Norwegian law has resulted in sex workers being less safe and having to take more risks to protect buyers from the police. 
A sex worker told us: 'If a customer is bad you need to manage it yourself to the end. You only call the police if you think you are going to die. If you call the police, you lose everything'. 
Amnesty International advocates for the full decriminalisation of sex work because it offers a better framework to protect the human rights of sex workers.  This includes opening up labour-based protections against exploitation which can work in hand with criminal laws against trafficking and the involvement of children in commercial sex. However, we know that decriminalisation is not a panacea.  Decriminalisation alone will not end all the human rights abuses that sex workers face. Yet, it is a necessary first step towards what sex workers often want: safety at work and social and economic rights – access to improved social security, housing, or employment options. 
The conversation around sex work is still contentious amongst some feminists – too often we get lost in ideological arguments about the nature of sex work, patriarchal violence and gender injustice. Sex workers have much to say on structural violence and gender inequality and we need to truly listen. Today, on 17 December, we stand in solidarity with sex workers by listening to their voices and challenging stigma. 
About Amnesty UK Blogs
Our blogs are written by Amnesty International staff, volunteers and other interested individuals, to encourage debate around human rights issues. They do not necessarily represent the views of Amnesty International.
View latest posts