Israel's apartheid against Palestinians made PMQs last week - why this matters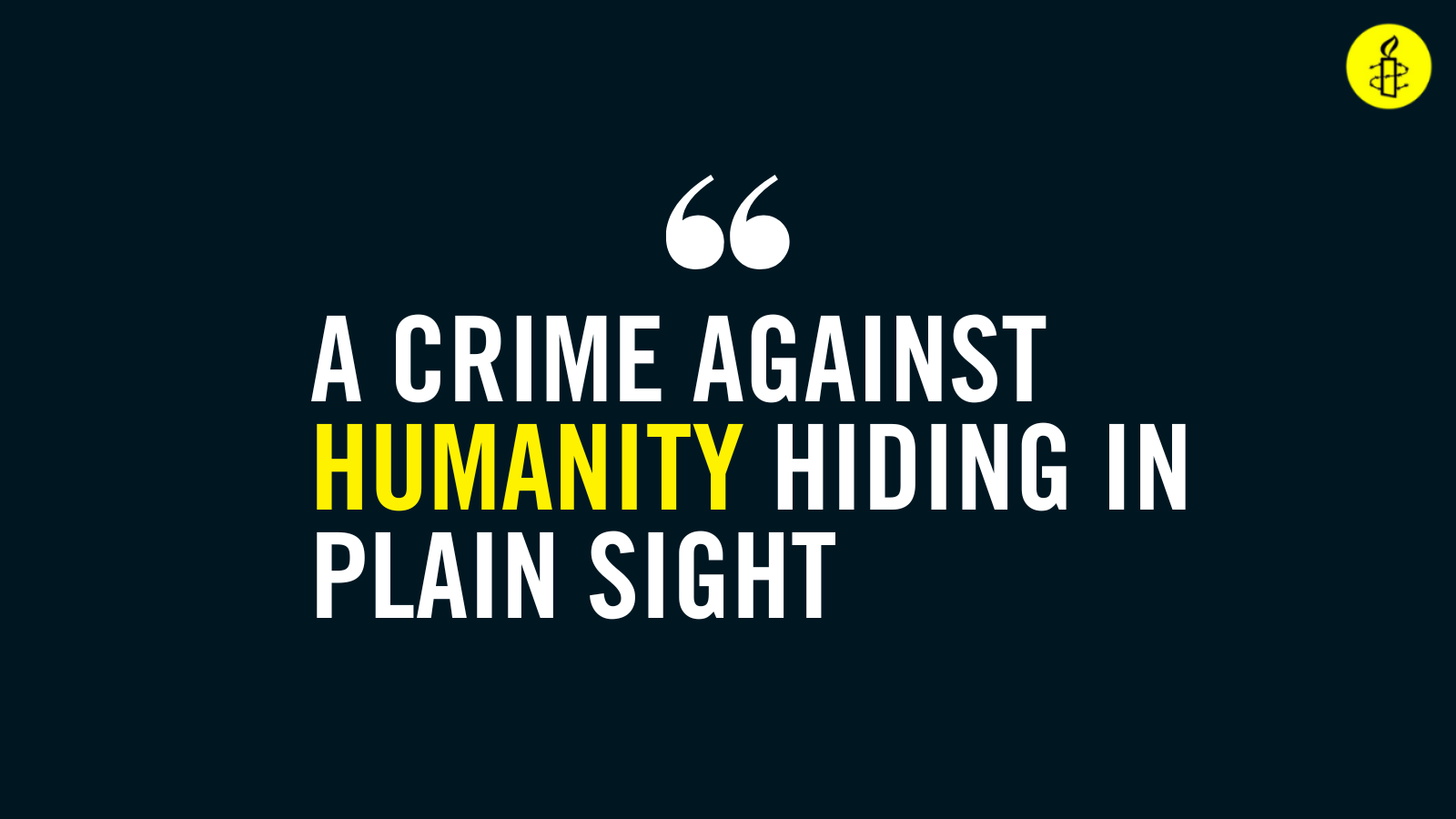 This blog was written by Sacha Deshmukh, Amnesty International UK Chief Executive 
Yet another bleak start to the year for Palestinians 
After an exceptionally bloody start to the year in the Israeli-occupied Palestinian Territories, we apparently now stand on the brink of yet another intensely conflict-ridden period in this deeply troubled land. Anthony Blinken has visited and departed to little effect and meanwhile Benjamin Netanyahu has told CNN viewers that people shouldn't get "hung up" on Israeli-Palestinians peace negotiations and that Tel Aviv will "circle back" to the Palestinians and get a workable peace as and when the conflict concludes. 
Rishi Sunak and Keir Starmer should read our report on Israel's crushing system of apartheid against Palestinians  
If this all sounds exceptionally bleak, that's because it is. It's perhaps no surprise, then, that Israel's grave and systematic breaches of international law were brought up at PMQs last week, with one Labour MP referring to Israel's apartheid against Palestinians. Neither Rishi Sunak or Keir Starmer will accept this description, but I urge them to think again.  
Almost exactly a year ago, Amnesty published a 280-page report showing how Israel's system of apartheid actually operates. It comprises decades of deliberately seizing Palestinian land and property, years of unlawful and uninvestigated killings, the creation of a suffocating network of punitive movement restrictions, the blocking of Palestinian refugees' right of return, and a denial of nationality and citizenship to Palestinians. In short, Israeli laws, policies and practices have the overarching aim of maintaining a Jewish demographic majority and of maximising control of land and resources to benefit Jewish Israelis to the detriment of Palestinians. In their totality these amount to the crime of apartheid under international law as defined in the Rome Statute and the Apartheid Convention.   
Our response:

"We would call on Keir Starmer, Rishi Sunak and all parliamentarians to read our 280-page report on Israel's crushing system of apartheid against Palestinians" - @mclarenkv

Report here: https://t.co/C1yNk7XYy4#EndIsraeliApartheid https://t.co/n9OkC9z8BK

— News From Amnesty (@NewsFromAmnesty) February 1, 2023
Growing recognition amongst the international community that the crime of apartheid is being committed against Palestinians 
Amnesty isn't alone in this assessment. Leading international, Palestinian and Israeli human right organisations, UN experts and a growing number of countries (including South Africa) have also recognised that Israel is committing the crime of apartheid. South Africa is of course the world's most infamous template for apartheid crimes, but Myanmar's murderous treatment of minorities is another example, and so - as the evidence clearly shows - is Israel's systematic domination and mistreatment of Palestinians.  
In 2006, as leader of the opposition David Cameron spoke of the "mistakes" the Conservative government under Margaret Thatcher had made in vehemently opposing Nelson Mandela's anti-apartheid movement and siding with Pretoria. Will any current UK party do better than this on Israel and Palestine? Currently neither the present Conservative government or any of the main parties of opposition - all professed adherents of the rule of law and the international rules-based system - are prepared to acknowledge Israel's crushing system of apartheid, still less to actively play a part in its dismantling.  
Why not justice for Palestine too? 
While we welcome current UK support for international justice and accountability efforts in places like Ukraine, Myanmar, and Syria, there just isn't nearly enough of it when it comes to Israel/Palestine. The approach from UK political parties continues to be highly selective and inconsistent. Labour has expressed support for the current ICC investigation into Israeli crimes in Occupied Palestine, while the Lib Dems have committed to ban the importation of goods from Israel's illegal settlements. All parties should at a minimum match these policies. However, if justice matters in Ukraine, Syria or Myanmar, it must matter in Israel and Palestine. That's why all UK political parties should be developing policies which show how they would meaningfully hold Israel to account for committing the crime of apartheid.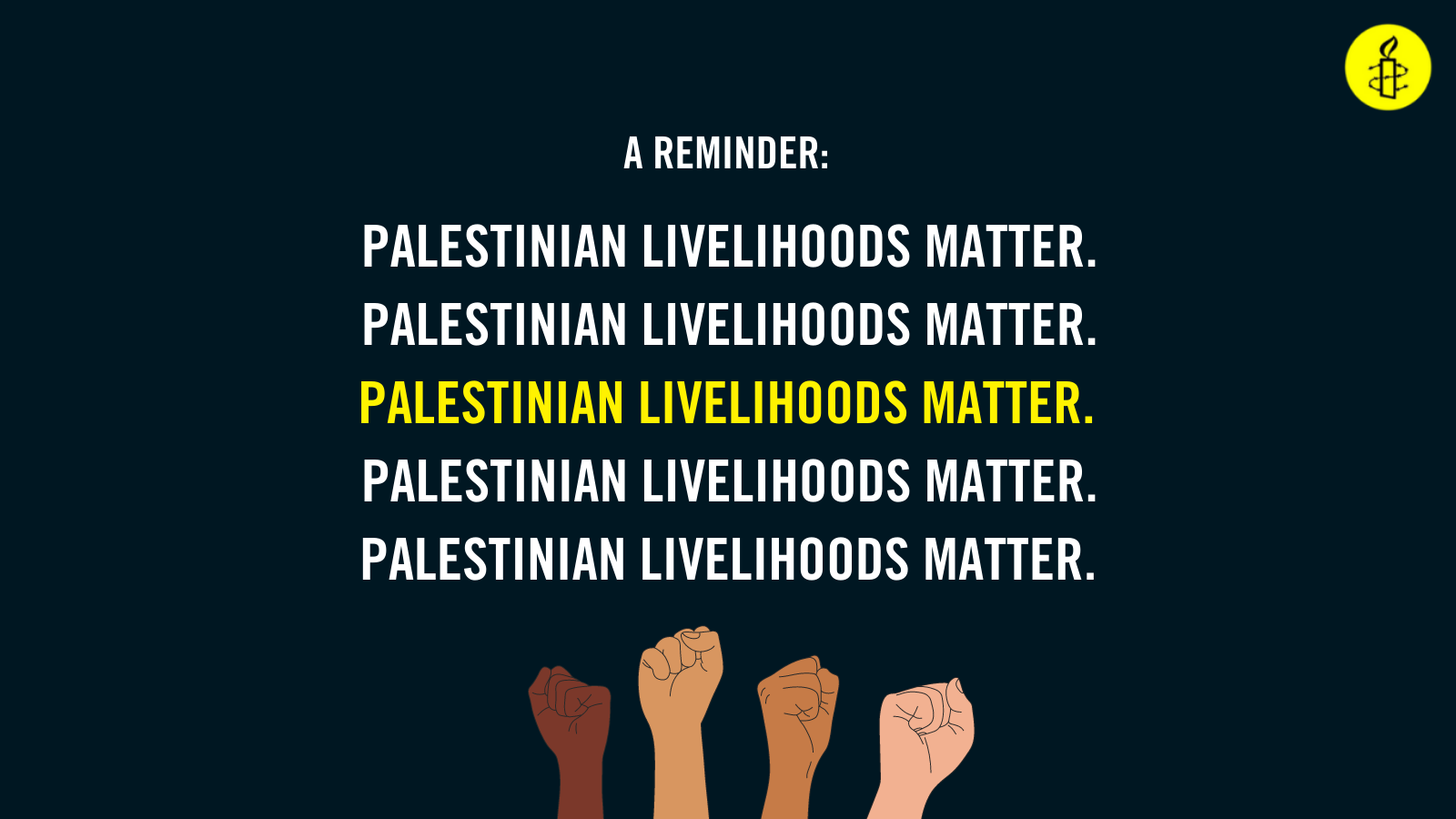 Brief though it was, last week's PMQs was a fleetingly rare example of Israeli apartheid - a crime against humanity hiding in plain sight - being debated in UK politics. It should trigger some genuine soul-searching in all UK political parties. Condemning the killings of Palestinian and Israeli citizens is the right thing to do, but it cannot be the only thing that is done. Until Israeli apartheid is dismantled there is no hope of protecting civilian lives, and no hope of justice for grieving families in Palestine or Israel. 
About Amnesty UK Blogs
Our blogs are written by Amnesty International staff, volunteers and other interested individuals, to encourage debate around human rights issues. They do not necessarily represent the views of Amnesty International.
View latest posts