The Co-operative Bank – rethinking civil society account closures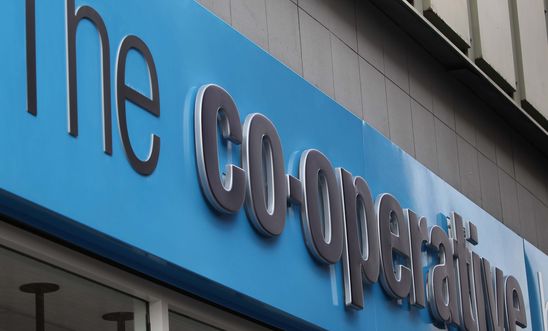 By Kate Allen, Director Amnesty International UK
This week Amnesty International is publishing a report on the Co-operative Bank's closure of accounts of some of their non-governmental organisation (NGO) customers, which the Bank justified by claiming that these groups didn't match their risk profile. When these closures began in 2015, our members drew our attention to this, pointing out that a bank with such strong ethical credentials should not be closing the accounts of bona fide organisations, some of which were undertaking advocacy on behalf of marginalised groups, or funding health and education projects.
In view of Amnesty's long-standing relationship with the Bank, we communicated our concern and followed this up by commissioning an independent expert to assess whether the Bank's actions were consistent with its ethical principles - treating customers fairly, being honest and transparent, and promoting human rights.
The study was undertaken by Tom Keatinge and Florence Keen, both experts on risk management procedures within the banking sector and their impacts on the not-for-profit sector. They interviewed executives of the Co-operative Bank and some of their civil society customers who had been adversely affected by the Bank's financial risk procedures.
Findings of Independent Expert
The resulting report sets out the regulatory and enforcement context that has contributed to account restrictions and closure decisions, with particular regard to the scrutiny that the Bank has come under for its governance and financial management. Overall, the study found that the Bank had failed to integrate its ethical principles into its de-risking procedures, with negative outcomes for the civil society organisations affected:  
'The Co-op failed to act with honesty and transparency in its dealings with affected customers and cannot begin to claim that it treated customers fairly to minimise harmful consequences for them. Even if closures were warranted, the way they were handled was incompetent, communication was at best poor and haphazard, and nothing appears to have been done to assist customers whose accounts were closed to minimise the resulting disruption, for example by redirecting standing orders. Furthermore, many of the accounts that were closed related to organisations that seek to promote human rights and equality, contradicting the Bank's assertion that it promotes these issues.'
Positive response from bank
To the Bank's credit, once we ran these findings past them, they were quick to acknowledge that their actions fell short of their standards. They undertook to review the report in detail and consider how to respond to its recommendations.
While this may be of small comfort to some of the organisations that were harmed by their actions, it will provide reassurance to many of their other civil society account holders. 
We welcome the Bank's intent to re-assert its ethical principles and their statement on account closures setting out a course of action towards this. We appreciate that this is happening against a backdrop of a challenging operating environment, characterised by regulatory and commercial pressures that the Bank cannot ignore. 
We hope that other banks will learn lessons from this too, because the underlying issues affect them equally. In the UK, the closure of bank accounts of some civil society organisations may be an unintended consequence of the implementation of regulatory requirements to combat terrorism and money laundering. But intended or unintended, this has far-reaching implications. An NGO cannot pursue its legitimate objectives if it is unable to maintain banking facilities. 
Civil society organisations under attack worldwide
This episode provides a reminder of the growing worldwide trend for governments to pursue policies and enact laws that constrain civil society, by de-legitimising the organisations that enable their voices to be heard. Such measures unduly restrict Freedom of Expression, Association and Assembly. 
Businesses are often required to play a role in the implementation of these measures, which is how banks find themselves in this position in the first place. While the Co-operative Bank has recognised its failings, the wider lesson from this case study is that it is incumbent on all banks and all businesses to ensure that human rights standards are properly integrated across their functions and operations, including procedures for managing risk. 
I am aware that the Co-operative Bank is currently for sale and I hope it will emerge from this process with its ethical principles intact. The Bank has been a staunch supporter of human rights over the years, taking a stance on issues such as the arms trade and sweatshops. Long may this continue!
 
About Amnesty UK Blogs
Our blogs are written by Amnesty International staff, volunteers and other interested individuals, to encourage debate around human rights issues. They do not necessarily represent the views of Amnesty International.
View latest posts