Artists for Amnesty – Spring Update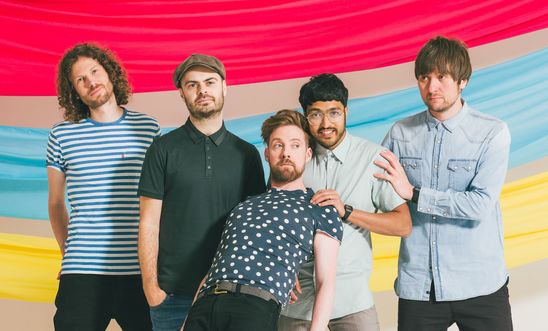 © Danny North
Kaiser Chiefs make some noise for Amnesty
We started the year with a bang, working with our wonderful Ambassadors, Kaiser Chiefs, to highlight human rights on their tour. Together we created an inspirational short film showing that in today's uncertain world, we can all help shape the future by coming together and speaking with one voice. The film was shown as an opener at each of the band's concerts, and has been shared widely online. Take a look:
'I Welcome' refugee campaign gathers pace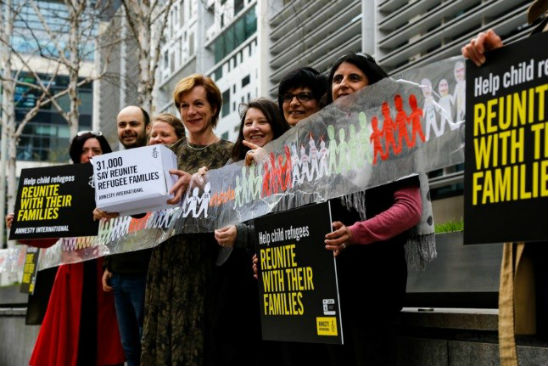 As the global refugee crisis intensifies, so does Amnesty's campaigning. Lobbying the government on key policy areas is fundamental. Our recent focus has been on family reunification – persuading the government to allow child refugees to bring their closest family members to live with them in the UK. It is a ridiculous anomaly that under current UK law, adults granted refugee status are already given this right, but it is denied to unaccompanied refugee children – some of the most vulnerable in our society.
To highlight this, Amnesty activists, along with our Ambassadors Juliet Stevenson and Peanut from the Kaiser Chiefs delivered a 31,000-strong petition to the Home Office and the Department of Education. In a somewhat Blue Peter inspired photo stunt, we created a 240m long family paper chain to link the two departments, temporarily halting pedestrian traffic on the streets of Westminster.
Football Welcomes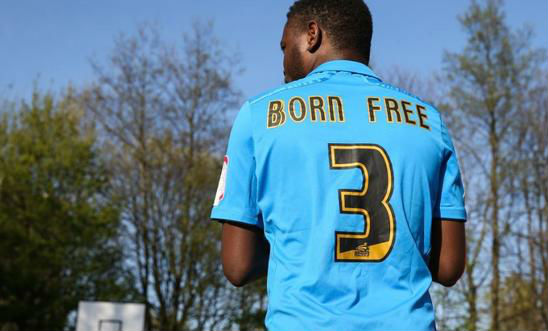 Alongside lobbying Government, another important strand of our refugee work is to welcome refugees into communities. So on 22 April, more than 30 English football clubs (including eight Premier League ones) took part in a weekend of action. Highlights from the weekend included:  
matches for young refugees organised by Leicester City and Hull 
young Syrians and Afghans forming the guard of honour to bring players onto the pitch at Brentford vs QPR and 
Newcastle inviting 30 refugees to their home game against Preston to witness their promotion to the Premier League. 
With football clubs so deeply rooted in local communities, they provide a great way for us to reach out to fans who might otherwise not hear about our campaigns. Over the next weeks and months, we'll be working with clubs to make these kinds of initiatives a core part of their community programmes. 
We were given fantastic support for the project from artists including Stephen Fry, Ken Loach, Sir Patrick Stewart, Kaiser Chiefs, and Juliet Stevenson all of whom helped us promote the event and get the word out to clubs and fans. 
Solidarity: woman to woman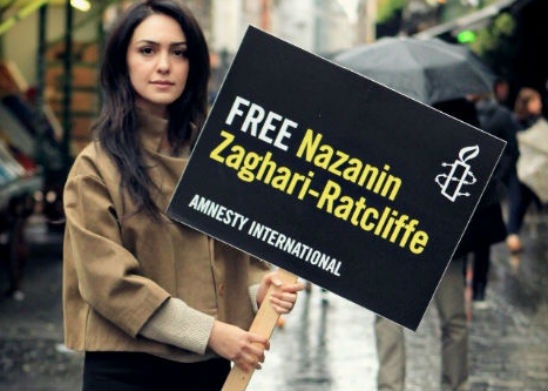 British-Iraninan Homeland actor Nazanin Boniadi was the latest artist to voice an episode of our In Their Own Words podcast series on behalf of Iranian activist Atena Farghadani. Our podcasts tell the stories of people who have found themselves in extraordinary circumstances whilst exercising or defending their human rights. Atena was imprisoned in Iran for 18 months for publishing a satirical cartoon that protested against the restriction of access to contraception  –  a powerful story of imprisonment, protest, and resilience. Listen to Nazanin's podcast here.
We also took a moment with Nazanin to take action in support of her namesake, Nazanin Zaghari-Ratcliffe, arrested on her way back home to London with her two-year-old daughter last year following a visit to family in Iran. She's currently serving a five-year prison sentence in Iran following an unfair trial and in need of specialised medical care. We hope to launch a renewed call for her release over the summer. 
Ecce Homo at St Paul's Cathedral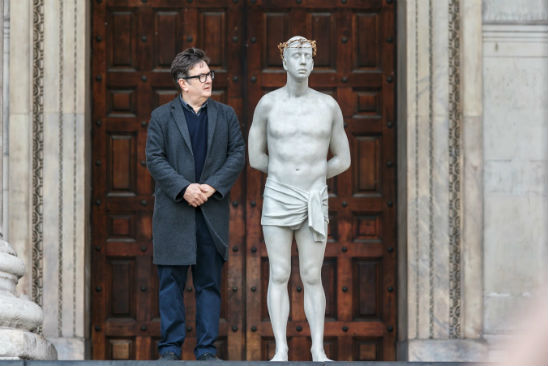 11 March marked the culmination of a collaboration between Amnesty UK, St Paul's Cathedral and Turner Prize winning artist Mark Wallinger to install Mark's sculpture Ecce Homo on the steps of the cathedral. Ecce Homo was the first sculpture to appear on the fourth plinth in Trafalgar Square – a near naked Christ figure, crowned with barbed wire. This collaboration drew parallels between Jesus Christ – a controversial figure of the time, who was imprisoned, tortured and executed because of his beliefs – and the human rights defenders whose cases Amnesty supports today. This beautiful and arresting sculpture stood outside the cathedral for six weeks, a timely reminder of the dangers of speaking out in today's world. 
You can hear interviews with Mark Wallinger, Canon of St Paul's Cathedral Mark Oakley and Amnesty Director Kate Allen here.
General Election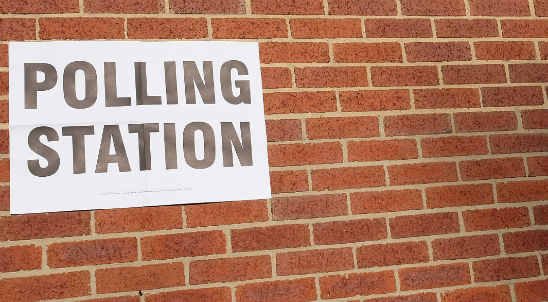 As we head towards the general election in June, Amnesty UK will be asking supporters around the country to get involved in local lobbying. Our activists will be contacting prospective parliamentary candidates in their constituencies to ask them about their views on some of our key human rights concerns both here and abroad. We'll also be challenging hateful or discriminatory rhetoric from political leaders at every turn.
President Trump's first 100 days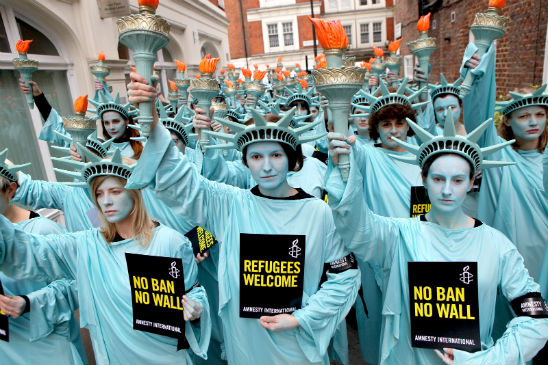 What better way to mark President Trump's first 100 days in office than with a celebration of the Statue of Liberty, symbol of freedom, equality and dignity to millions of Americans. On 27 April, 100 'Libertys' made their way to the US embassy to highlight what we think of the President's programme so far –  keeping up the pressure on those in power both here and abroad.  
You can view some images here.  
About Amnesty UK Blogs
Our blogs are written by Amnesty International staff, volunteers and other interested individuals, to encourage debate around human rights issues. They do not necessarily represent the views of Amnesty International.
View latest posts