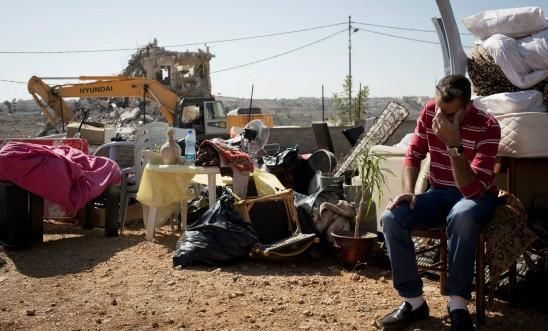 For half a century, Israel's occupation of the West Bank, including East Jerusalem, and the Gaza Strip has resulted in systematic human rights violations against Palestinians living there.
Israel's military rule disrupts every aspect of daily life in the Occupied Palestinian Territories. It continues to affect whether, when and how Palestinians can travel to work or school, go abroad, visit their relatives, earn a living, attend a protest, access their farmland, or even access electricity or a clean water supply. It means daily humiliation, discrimination, fear and oppression. People's entire lives are entirely at the mercy of the Israeli authorities.
War crimes
Settlements and their infrastructure are a means by which Israel dominates access to Palestinian natural resources. Palestinians are denied access to resources such as water, fertile land, quarries, and minerals. Meanwhile Israeli settlers and companies use these resources to produce products – everything from vegetables to cosmetics - that are traded and sold around the world.
Settlements flagrantly violate international law and constitute war crimes. The UK, like all other states, has a clear obligation to ensure respect for international humanitarian law. It must not recognize or assist in any manner the illegal situation that Israel's settlement policy has created.
An end to the violations
We want governments to stop enabling the economy that keeps these illegal settlements growing and fuels the suffering of Palestinians. The issue is not just about Israel seizing Palestinian land and resources. Governments around the world are letting goods produced in these settlements into their markets, and are allowing companies in their countries to operate in settlements. All of this helps the illegal settlements profit and expand.
By banning settlement goods and putting in place laws and regulations that stop companies from operating in Israeli settlements, the UK has an opportunity to make a real difference to the lives of millions of Palestinians who have endured decades of injustice, indignity and discrimination. 
Amnesty UK is calling on the Foreign Secretary to ban Israeli settlement goods from entering UK markets, and to stop companies in the UK from operating in settlements or trading in their goods – by doing this the UK government can help put an end to the violations suffered by Palestinians living under Israel's occupation.
What you can do:
Take action online – and share the link with others by forwarding it on via email or text, or by sharing it on social media
Sign the offline petition – use this petition to get signatures in your community
Buy a T-shirt – to show your support for the campaign
Raise awareness – campaign materials are available to order for you to use at meetings, events, and stalls to get your members and the local community talking about the human rights violations and abuses that result from the illegal Israeli settlements (details below)
Network – work with other groups in the area who are also campaigning against Israeli settlements, the partnership guide below will help you make an approach and work with other organisations working on Israel/Palestine
Want to know how to answer frequently asked questions on this campaign? Find out more now. 
Campaign materials
We have materials to support you with your campaigning, you can order these by phoning 01788 545 553.
Campaign briefing image (IOPT001)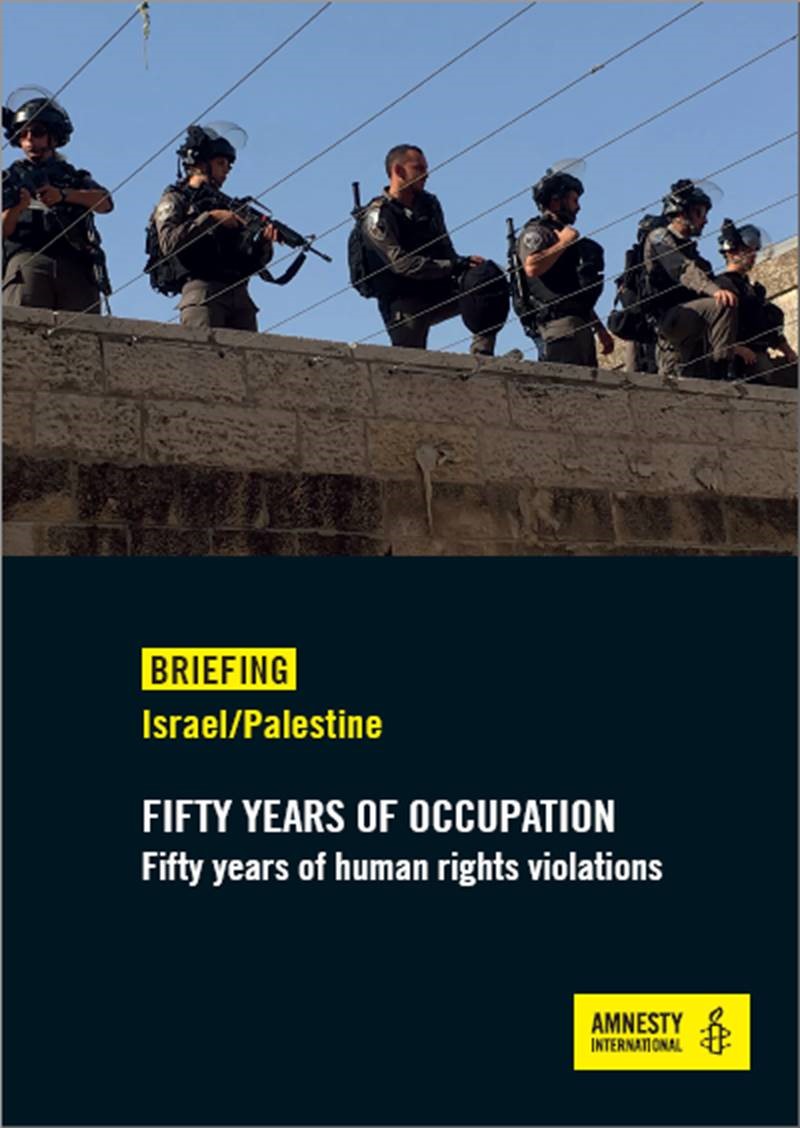 A5 action cards (IOPT002)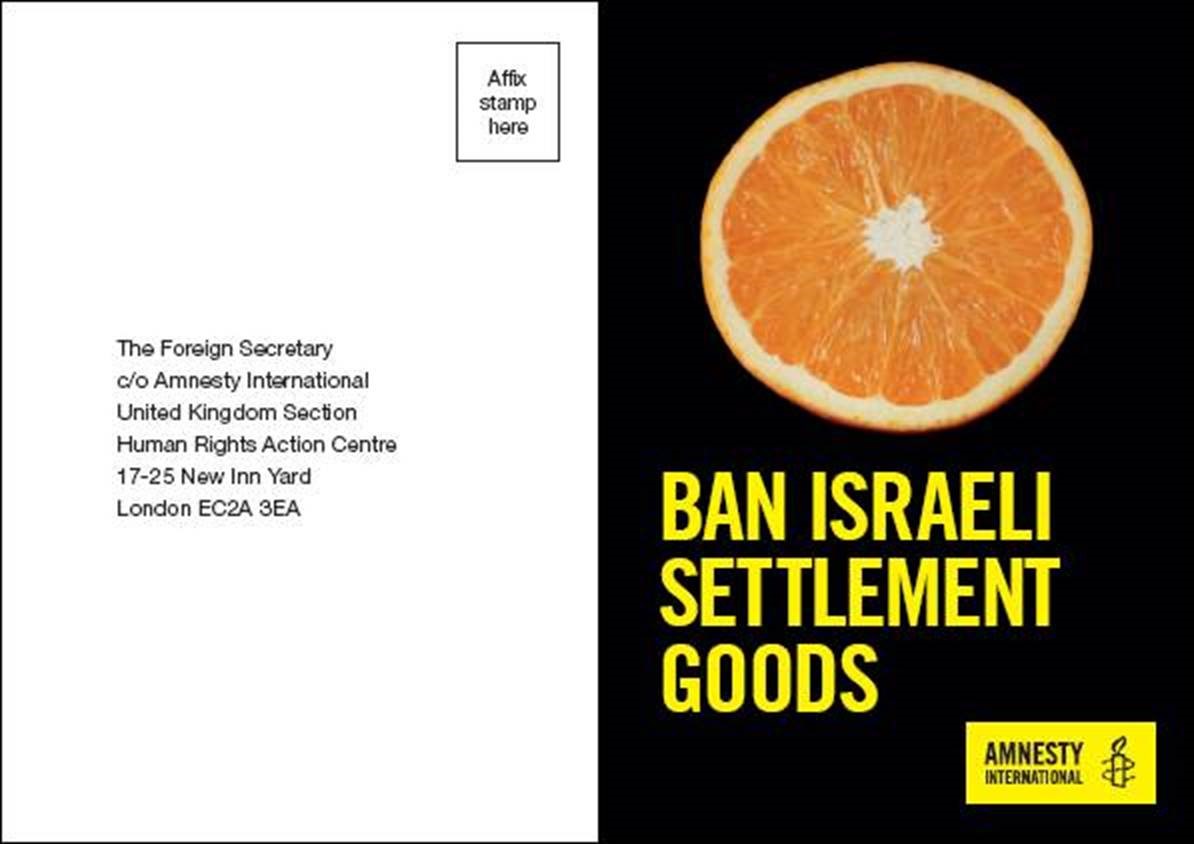 Ban Israeli settlement goods placards (IOPT007)