In addition to a wide range of experts located in dozens of countries, Amnesty can offer media spokespeople from its UK office.
These are listed (in alphabetical order) below.
For media requests concerning all Amnesty spokespeople – whether at Amnesty UK or globally – please contact the Amnesty International UK media office.
Sacha Deshmukh
CEO
Sacha has a long record of working in human rights, most recently on rights in war affecting families, children and displaced communities, but stretching back over 20 years in equalities and human rights. He spent six years as Chair of the Board of War Child UK and was previously the Vice Chair of Citizens Advice England & Wales.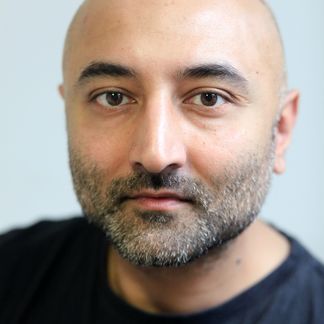 Kristyan Benedict
Crisis & Tactical Campaign Manager
Kristyan's work focuses on protecting civilians in conflicts such as those in Syria, Yemen and Israel/Palestine, as well as developing Amnesty responses for sudden crises or other urgent work. He has a wide network of contacts around the world, especially among Syrian human rights activists. He is a frequent media commentator. Kristyan tweets @KreaseChan.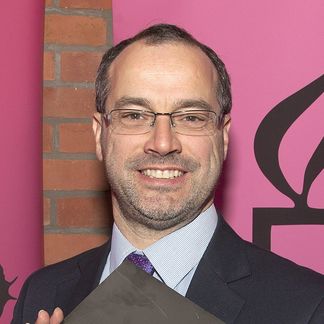 Patrick Corrigan
Northern Ireland Programme Director
Based in Amnesty's Belfast office, Patrick's work includes the legacy of the Troubles, press freedom, racism and refugee rights. Patrick has worked alongside victims of clerical child abuse and Mother and Baby Homes, is a founder of the Love Equality campaign for marriage equality, and a director of the Human Rights Consortium. An experienced political advocate at Stormont and Westminster, he is a frequent media commentator. Patrick tweets @PatrickCorrigan.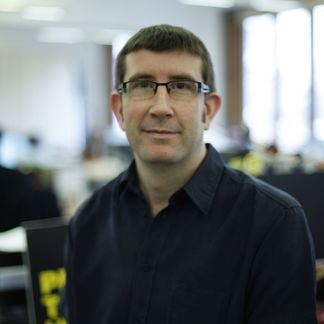 Tom Davies
I Welcome Refugees Campaign Manager
Tom is responsible for Amnesty UK's campaign calling for an improved international response to the global refugee crisis. He co-chairs the #FamiliesTogether initiative to reunite refugee families in the UK, and helped found Amnesty's highly-acclaimed Football Welcomes project working with clubs and refugees. Tom is an experienced media commentator. He tweets @tomdavies77.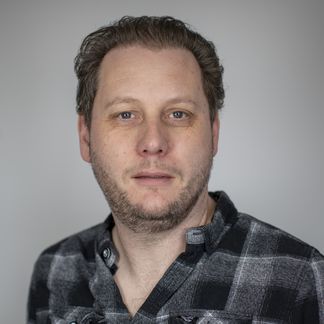 Oliver Feeley-Sprague
Military, Security and Police Programme Director
Oliver has 25 years' experience working on the global arms trade and UK policing. He gives evidence to various parliamentary committees and is a member of the National Taser Stakeholder Advisory Group. In 2018, he was part of the Amnesty team that helped publicly expose serious flaws within the Met Police's "gangs matrix" database. Throughout the Yemen conflict he has provided expert comment on the UK's arms exports to Saudi Arabia.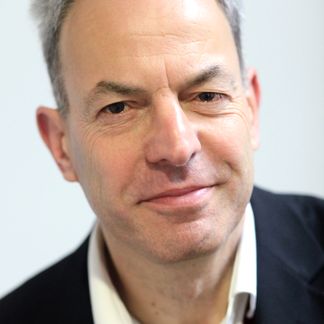 Peter Frankental
Economic Affairs Programme Director
Peter's expertise include business impacts on human rights, international standards applicable to companies, and the civil and criminal liability of corporations. He is the author of a number of business and human rights publications, and is a frequent media commentator.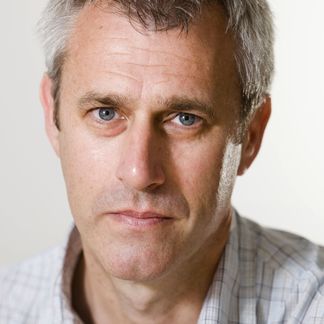 Allan Hogarth
Head of Policy and Government Affairs
Allan has more than 20 years' experience working on a range of human rights issues, including high-level advocacy. His work in helping to expose the failings of the Met Police's "gangs matrix" database during 2018 led to him being invited to join the Mayor's Office for Policing and Crime Reference group. Allan makes regular appearances in the UK media, including writing for the Huffington Post and Independent. Allan tweets @hogihogarth.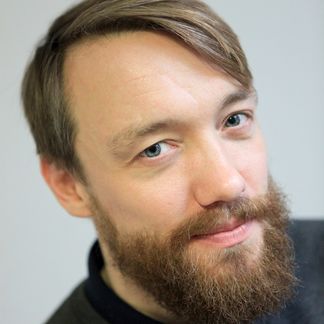 Felix Jakens
Head of Campaigns
As the Head of Campaigns, Felix is responsible for Amnesty's priority campaigns – including on refugees and human rights defenders – as well as the organisation's individuals at risk work. Felix tweets @felixjakens.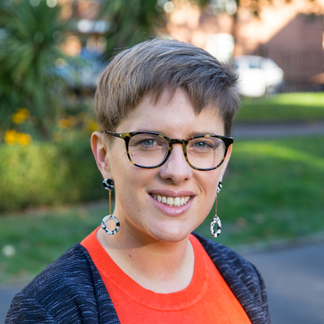 Eilidh Macpherson
Individuals at Risk Campaign Manager
Eilidh leads Amnesty UK's work on campaigning with and for individuals at risk of human rights violations around the world, including the annual 'Write for Rights' campaign She has wide experience as a campaigner in the fields of international development, disability, conflict and climate change, and has led campaigning work at international forums - including at the United Nations and World Bank. Eilidh is responsible for Amnesty's work to secure the freedom of Nazanin Zaghari-Ratcliffe. Eilidh tweets @eilidhmac.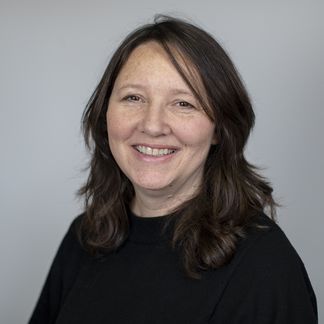 Kerry Moscogiuri
Campaigns Director
With 20 years' experience at a senior level at Amnesty UK across a broad range of human rights campaigns, Kerry leads all of Amnesty UK's campaigns and communications work. She is also responsible for Amnesty UK's human rights education programme. She is a frequent media commentator, for example telling the Daily Telegraph in 2018 that the UK Government needed to "significantly escalate" its response to the jailing of Nazanin Zaghari-Ratcliffe.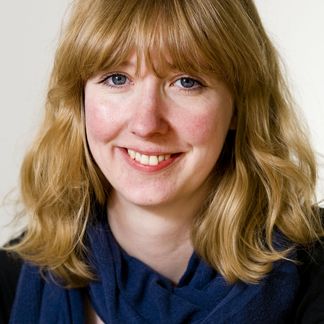 Naomi McAuliffe
Scotland Campaigns Director
Naomi is the lead spokesperson for the media in Scotland. She covers most human rights issues domestically and internationally, with particular expertise in women's rights, sexual and reproductive rights, devolution, the Scottish Government's international relations and Police Scotland. Naomi tweets @NaomiMc.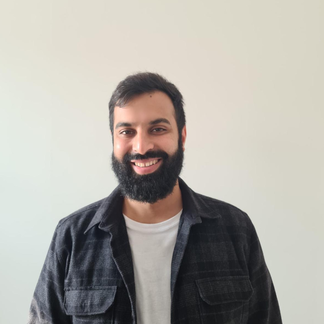 Ilyas Nagdee
Racial Justice Lead
Ilyas's work at Amnesty focuses on civil liberties, policing, counter-terrorism, securitisation, and movement building related to racial justice. He has been published in both academic and non-academic publications on racism, religious discrimination, decolonisation, and civil liberties.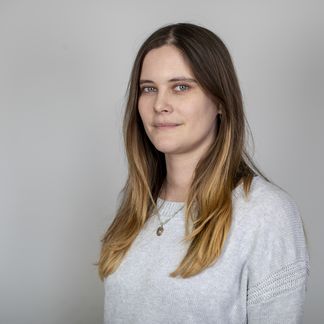 Lydia Parker
Human Rights in the UK Campaigner
Lydia campaigns on Amnesty UK's domestic work - including trans rights, the Domestic Abuse Bill, and online violence against women. She has experience of working and campaigning with individuals and groups at risk, as well as human rights defenders.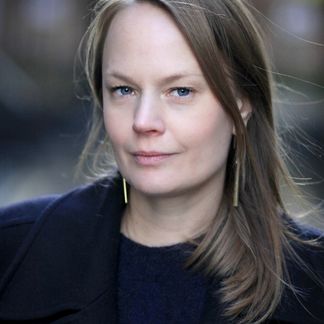 Sara Rydkvist
Human Rights Defenders Campaign Manager
Sara manages Amnesty UK's Brave campaign supporting human rights defenders around the world. She has led various areas of Amnesty's campaigning work, including crisis work on the Central African Republic, Individuals at Risk campaigns and the My Body My Rights campaign focusing on sexual and reproductive rights. Sara tweets @SaraRydkvist.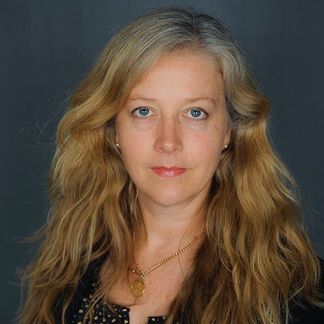 Polly Truscott
Foreign Affairs Adviser
Polly leads Amnesty UK's work on foreign affairs. She has more than 20 years' experience of international human rights law and humanitarian work, including with the UN and the Organisation for Security and Cooperation in Europe. Areas of expertise include: UK foreign policy, UN human rights mechanisms, freedom of expression, abolition of the death penalty, conflict situations, peacekeeping and transitional justice. Polly tweets @pollyinthecity.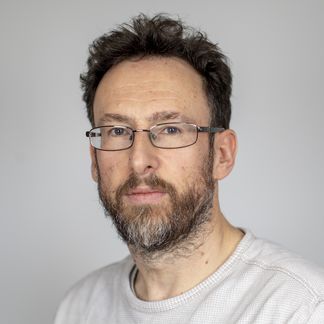 Steve Valdez-Symonds
Refugee and Migrant Rights Programme Director
Steve's areas of expertise include forced migration, and UK policy and practice on immigration, asylum and citizenship - areas in which he has extensive experience. He has worked on successive immigration bills since 2006. He is the author of Amnesty's response to the Home Office - Windrush lessons learned review - and regularly blogs for Amnesty. Steve tweets @stevesymondsAI.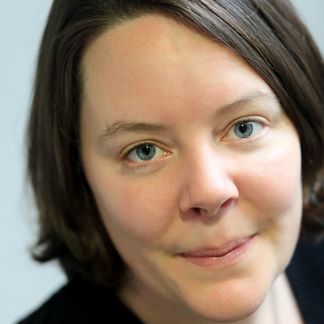 Lucy Wake
Government and Political Relations Manager
Lucy has over 15 years' experience of how the UK Government and Parliaments work on human rights issues, both at home and abroad. Lucy seeks to ensure Amnesty UK's campaigning successfully secures commitments from the UK Government to promote and protect human rights, through both their foreign and domestic policy agendas. Lucy tweets @lucywake.