Meet the 2016 judges
The Amnesty CILIP Honour spans both the Carnegie fiction and the Kate Greenaway picture book awards. Our panel of judges chooses from both shortlists the books that best illuminate, uphold and celebrate human rights.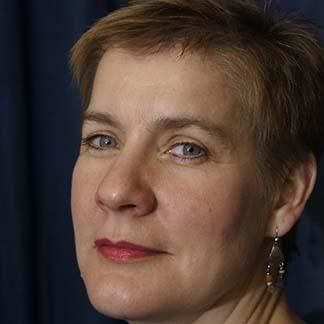 Tanya Landman
Judge for both the Kate Greenaway and Carnegie categories
Tanya Landman was awarded the 2015 CILIP Carnegie Medal for her book Buffalo Soldier, a powerful narrative based on a true story from the time of the American Civil War.
She is the author of the Poppy Fields murder mystery series, the first of which, Mondays are Murder, won the Red House Children's Book Award; also Waking Merlin; Merlin's Apprentice; The World's Bellybutton; The Kraken Snores; three stories for younger children featuring the characters Flotsam and Jetsam; and three critically acclaimed novels for teenagers, Apache, The Goldsmith's Daughter and Hell and High Water. Tanya also runs Storybox Theatre, a touring puppet theatre for children, with her husband Rod Burnett.
'Books break down barriers. They have the ability to show us that we're all members of one human race. The Amnesty award will have a huge impact in recognising books that open up difficult situations. As a judge, I want to be transported by a gripping story but I want to be moved by it too and know more about an issue than I did at the beginning. I want it to open up hungry minds to what's going on in the world.'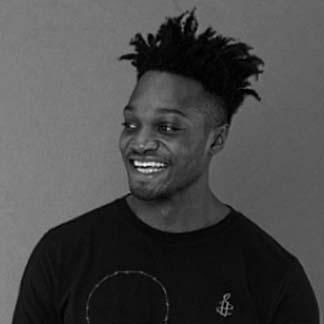 Dean Bowen
Judge for the Kate Greenaway category
Dean Bowen volunteered for Amnesty International UK from 2014-16, working closely on Amnesty's innovative Virtual Reality Aleppo Campaign. He is an artist and aspiring graphic novelist and believes that empathy is the most powerful device in humanity's toolbox.
'I am participating as a judge in the Amnesty CILIP Honour because I believe, wholeheartedly, that the inclusion of human rights in children's literature is essential to the healthy development of future generations. My own childhood reading experiences allowed me to live vicariously through the protagonists of my favourite stories, whose adventures took me across the world and beyond, to discover the beauty of different people and with different perspectives. Through reading we continuously expand our capacity for imagination, which is what enables us to conceive of a better world. It's vital that we take every step to nurture an understanding of human rights for emerging generations.'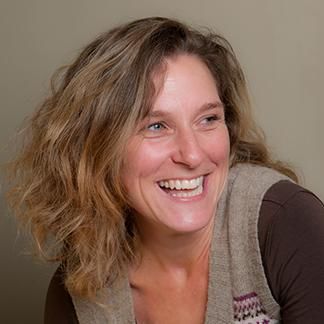 Manya Benenson
Judge for the Kate Greenaway category
Manya Benenson creates stories for and with children of all ages. She is Artist In Residence at The Spark Arts For Children, a partnership with Leicester City Libraries that provides opportunities for story making, reading, creative writing and drama for children and young people.
Manya's new project 'Tiny Sparks' promotes self-expression, creativity, confidence and language development in early years. Manya is the daughter of Peter Benenson, who founded Amnesty International in 1961.
'Books hold limitless possibilities and allow a unique exploration of what it means to be human. The power of the word to shine a light and bring hope is at the heart of Amnesty's founding principal. That power can never be underestimated.'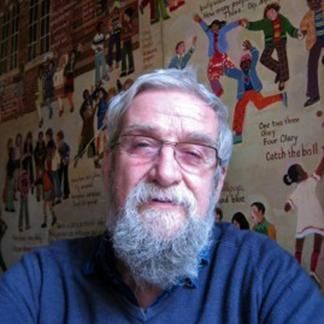 Dan Jones
Judge for the Kate Greenaway category
Dan Jones is an artist, teacher and human rights campaigner. His father helped launch Amnesty in 1961. Dan has been actively involved in Amnesty for over 40 years. He is now Education Adviser in the UK Office.
He has spoken in hundreds of schools, colleges and youth organisations to thousands of children and young people in the UK and further afield tackling difficult issues like enforced disappearance, torture, the death penalty and refugees. Dan helped write much of Amnesty's human rights education material and has co-created many other Amnesty publications and exhibitions. He makes banners for festivals, conferences and demonstrations in the UK and abroad. He has also written and illustrated many children's stories and poetry books. One of his colleagues describes him as: 'rebellious, cheeky and always ready to challenge the status quo. At 75 Dan still has fire in his belly.'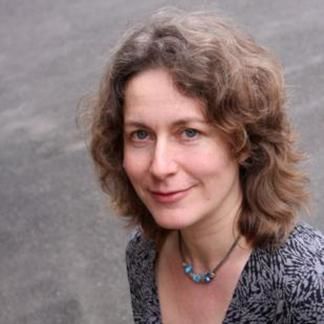 Nicky Parker
Judge for both the Kate Greenaway and Carnegie categories
Nicky Parker is head of the publishing programme at Amnesty International UK which aims to raise awareness of human rights through literature. She has a particular interest in the power of fiction, poetry and illustrations to broaden horizons, develop empathy and inspire young people to stand up and make a difference. She is a trustee at the Centre for Literacy in Primary Education.
'Stories are central to Amnesty's work and we have a long and proud history of working on children's literature. Books have a unique ability to inspire empathy, broaden horizons and empower young readers to stand up for themselves and others. We hope this award will make it easy for parents and teachers to identify books that will teach children about truth, freedom and justice and encourage them to feel they can shape a better world.'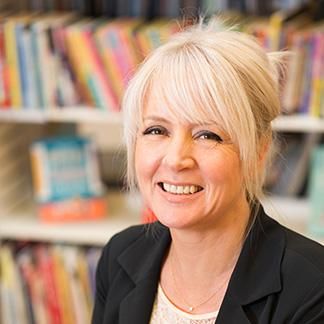 Louise Johns-Shepherd
Judge for the Carnegie category
Louise Johns-Shepherd is the Chief Executive of the Centre for Literacy in Primary Education which aims to raise the literacy achievement of children by putting quality children's literature at the heart of all learning.
Louise has a wealth of experience in education leadership and primary schools working as the Head teacher of two schools, a Senior Director at the Primary National Strategies, the National College of School Leadership and as the director of an Education Action Zone. In 2014 Louise was recognised by The Education Foundation as an Education Reformer of the Year.
'Reading gives you freedoms – the freedom to explore new places, inhabit new shoes, test out new ideas and discover new feelings. Books and authors that celebrate and explore the most important freedoms and rights we have as humans and who communicate that in enchanting and enthralling ways deserve to be recognised so I am delighted to be part of an award that is doing just that.'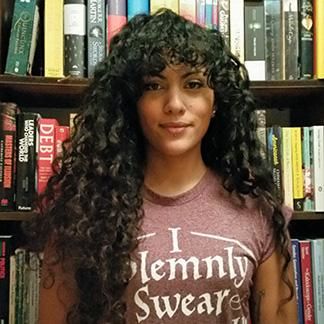 Nadina Kulara
Judge for the Carnegie category
Nadina Kulara is Digital Engagement Officer at the Young Women's Trust which supports and represents over one million women aged 16-30 in England and Wales trapped by low pay or no pay and facing a life of poverty.
She spent over a year volunteering at Amnesty International UK, both within the publishing programme and the Women's Rights in Afghanistan campaign. She is passionate about the power of fiction to make a difference.
'I was honoured to be asked to be a judge. Literature means so much to me; it has helped shape the person I am and my outlook on life. Through literature I have been vulnerable, powerful, triumphant and defeated. It has deepened my understanding of humanity in a way that nothing else could and I hope that generations of children value and benefit from stories in the way that I have.'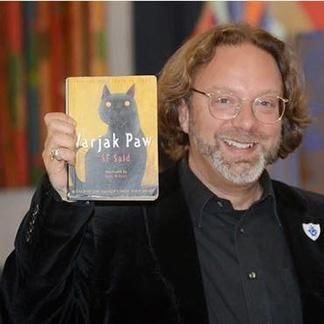 SF Said
Judge for the Carnegie category
SF Said's first novel, Varjak Paw (2003), written while working as a speechwriter for the Crown Prince of Jordan, won awards including the Nestlé Smarties Book Prize for Children's Literature. It has since been adapted as a stage play and an opera and has been translated into 12 languages.
The sequel, The Outlaw Varjak Paw (2005), won the BBC's Blue Peter Book of The Year, was nominated for the Carnegie Medal, and won the Leicester Teenage Book Of The Year. His third novel, Phoenix (2013), was selected as an IBBY Honour List Book for the UK; shortlisted for the Guardian Children's Fiction Award; nominated for both the CILIP Carnegie Medal and the Kate Greenaway Medal; and won the Warwickshire Secondary Schools Book Of The Year.
SF Said has judged the Whitbread Book Awards (now the Costa Book Awards), and has given talks at the British Library, the British Film Institute, the Ashmolean Museum in Oxford, and on BBC Radio 4. He has written extensively about children's and young adult fiction for both the Guardian and the Daily Telegraph.
'I believe books for young people can change the world. Even as they entertain their readers, they are building empathy, broadening horizons, and helping readers think about the kind of world they want to live in, and the values that should inform it. The Amnesty CILIP Honour is a wonderful way to recognise the power of books to help young people shape a better world, and I'm honoured to be one of the judges.'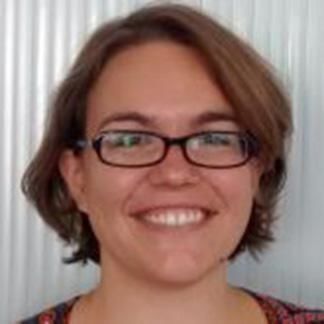 Rowena Seabrook
Judge for both the Kate Greenaway and Carnegie categories
Rowena is the Human Rights Education Manager at Amnesty International UK. This includes creating resources and delivering professional development as part of the Using Fiction to Teach Human Rights project. Prior to joining Amnesty, she was Head of English in a South Cambridgeshire comprehensive.
'Stories and pictures have such a powerful role in enabling us to find out about ourselves, the world around us and what matters to us. They can offer a safe place and a means of escape. They can provide comfort and a sense of shared experience. And perhaps most importantly, they can connect and empower us. There is no greater gift than sharing a love of stories!'