Saudi Arabia: Drop charges against Israa and fellow activists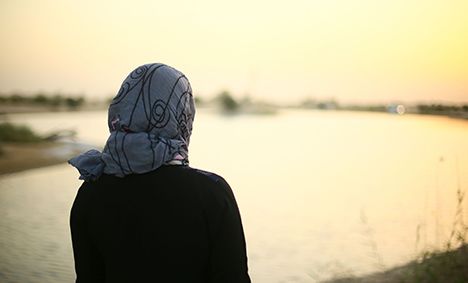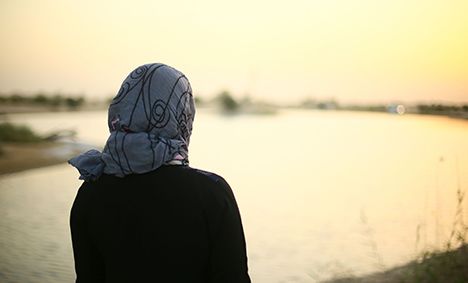 29-year-old Israa al-Ghomgham – along with four activists – faces imprisonment in Saudi Arabia. Her supposed crime? Simply taking part in non-violent protests.

Israa's home was raided in December 2015. She's been imprisoned ever since, along with several others. Now she faces a long prison sentence for peacefully defending human rights.

Call on Saudi Arabia to release Israa - and her fellow activists - immediately.
Saudi Arabia: Drop charges against Israa and fellow activists
The situation
In 2011, Israa al-Ghomgham was hopeful. She wanted change for her country. Inspired by the Arab Spring and wider protests at the time, she took to social media and the streets calling for human rights and equality for all.
 
Yet in December 2015, Israa and her husband were arrested by the Saudi State Intelligence Service. Since then, they've been detained at Dammam prison with four other activists.
** UPDATE ** After massive public outcry, the Saudi Arabia's authorities have dropped their outrageous calls for Israa to be executed. Yet her four fellow activists are still facing execution.
 Act now and call for 29-year-old Israa to be released immediately.
A human rights defender
The charges against Israa are absurd and clearly politically motivated.
Israa's peaceful and non-violent activism spoke out against discrimination faced by Shia Muslims in the east of the country. In the majority-Sunni nation, Shia citizens often face barriers to work, education and religious practice.
 
Israa and her husband Moussa al-Hashem peacefully participated in protests in the eastern Qatif province in the aftermath of the Arab Spring. They have also been accused of posting photos and sharing videos of the protests on social media.
A wider pattern
Outrage over the murder of journalist Jamal Khashoggi has kept Saudi Arabia - and its disregard for human rights - in the headlines over recent months. 
The Saudi Kingdom has one of the highest death penalty rates in the world. Amnesty has documented the cases of at least 34 other Shia men currently sentenced to death. 
Amnesty opposes the death penalty in all cases without exception regardless of the nature of the crime, the characteristics of the offender, or the method used by the state to kill the prisoner. 
Stand up for Israa
Israa has not committed any recognisable crime. She has simply acted with bravery and made a stand against human rights abuses happening around her. For this, she has spent the last three years in pre-trial detention. 
Her four fellow activists on trial alongside Israa are still facing execution.
We believe that the death penalty is a violation of the right to life and the ultimate cruel, inhuman and degrading punishment.
Please act now to free Israa and her fellow activists - Ahmed al-Matrood, Ali Ouwaisher, Mousa al-Hashim, Khalid al-Ghanim and Mujtaba al-Muzain.
 
Call on the Saudi authorities for their immediate and unconditional release.
 
(Image source: Getty Images)