Protect Healthcare Heroes During The COVID-19 Pandemic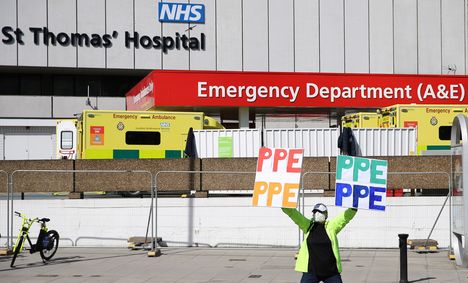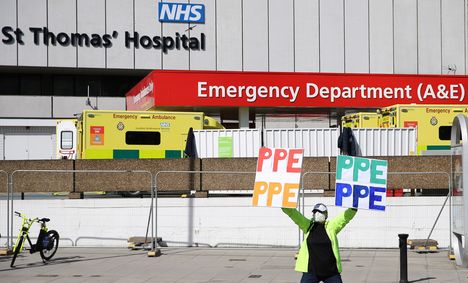 Our government has a responsibility to protect us.

Especially those on the front line risking their lives for our health.
Doctors, nurses, care home workers - healthcare heroes of all kinds must receive the essential personal protective equipment they need.

We're not safe until everyone's safe.

Tell the government to protect healthcare heroes during the coronavirus lockdown.
Protect Healthcare Heroes During The COVID-19 Pandemic
Read more
Better support for the most vulnerable
Essential workers – in hospitals, supermarkets or caring in our communities – still don't have what they need to help prevent them from getting coronavirus.
Domestic abuse victims are forced to stay at home with their abusers.
While some people are too scared to seek urgent medical care or help with safe housing because they fear being reported to the immigration authorities.
Protect brave essential workers
People are putting their health and welfare on the line every single day to keep us safe and keep the country functioning.
Yet many still don't have personal protective equipment (PPE).
Workers – helping us all stay fed, cared for and get better – shouldn't be the ones being put at unnecessary risk during this crisis.
The government needs to make sure supplies are reaching those who need it the most.
When home is a dangerous place
At a time when safety and healthcare is what we all need, migrant women who are victims of domestic abuse are denied these fundamental lifelines.
Without access to government support or funds, Women's Aid estimates that 4 in 5 migrant women are turned away from refuges. 
At the same time, they are prevented from reporting domestic abuse to the police because of the well founded fear of being reported to immigration enforcement and ending up in detention. 
The government has to protect every victim of this horrendous crime, no matter what their immigration status.
Nobody is safe until we're all safe
You cannot stay home if you don't have one or it's not safe for you.
The key instruction from the government is for social distancing and self-isolation. But to do this many people need help.
Everyone needs to be able to support themselves at this time and know it's safe to get treatment for coronavirus.
COVID-19 doesn't discriminate on the basis of citizenship or immigration status and our governments mustn't either.
Tell our government leaders now to make sure that those most at risk get the protection and help they need.
Photo: Isabel Infantes, Getty Images