IRAN: 14 PEOPLE SENTENCED TO DEATH IN RELATION TO PROTESTS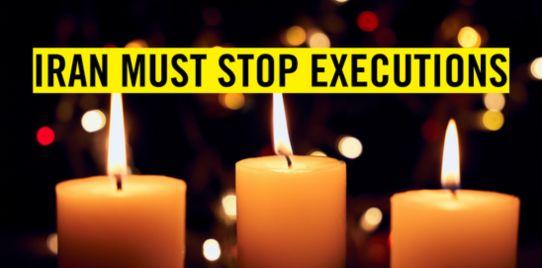 At least 14 individuals are at grave risk of execution in Iran in connection with the nationwide protests, including for acts not involving "intentional killing", in violation of Iran's obligations under international law.
Read more
The authorities have violated their fair trial rights and subjected several to ill-treatment and torture. Since December 2022, they have arbitrarily executed at least four young men in connection with protests following similarly grossly unfair trials.
The individuals at grave risk of execution are Arshia Takdastan, Javad Rouhi, Ebrahim Narouie, Kambiz Kharout, Majid Kazemi, Manouchehr Mehman Navaz, Mansour Dahmardeh, Mohammad Boroughani, Mehdi Bahman, Mehdi Mohammadifard, Mohammad Ghobadlou, Saleh Mirhashemi, Saeed Yaghoubi, and Shoeib Mir Baluchzehi Rigi. 
Call on the ---- to immediately quash all death sentences related to the protests and release anyone detained for protesting peacefully.