THANKS FOR SHOWING YOUR SUPPORT, !name
Thank you for taking action. You've helped change governments' minds, free prisoners and stop executions.
Help us to keep campaigning for people all over the world who are denied their human rights by making a financial donation if you are able.
By donating from this page, your money will go to support the work of Amnesty International UK Section Charitable Trust
Help get Morad home to his family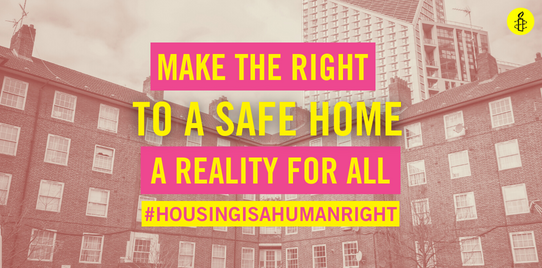 Morad Tahbaz is a father who has been unjustly detained in Iran for over four years. His daughter, Roxanne, is calling on the UK government to do all they can to bring him home.
Read more
Morad Tahbaz was part of a group of conservationists who were tracking endangered wildlife in Iran. He was arrested, unjustly charged with "cooperating with a hostile state against the Islamic republic" and sentenced to 10 years in prison. He is currently detained in the notorious Evin prison in Iran.
Morad is also unwell. He has cancer and his family are increasingly worried for his welfare. He has lost a significant amount of weight and is denied adequate medical care and treatment.
When the UK government made a deal to free British nationals Nazanin Zaghari-Ratcliffe and Anoosheh Ashoori, Morad's family were promised that he would be included too.
But instead, Morad was left behind. He was granted furlough from prison, but was imprisoned again within 48 hours.
His family are distraught.
Morad is not the only British national unjustly imprisoned in Iran. Mehran Raoof, a labour rights campaigner, is also arbitrarily detained.
The UK government must urgently fulfil its promises to Morad's family to secure his immediate and unconditional release and ensure that no British nationals are left behind.
Add your name to our petition to the Foreign Secretary to help free Morad and ensure that no one is left behind.