EU leaders: stop forcing vulnerable refugees in to Libya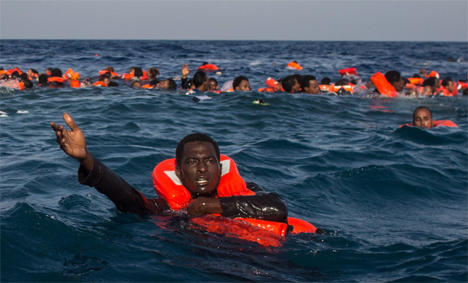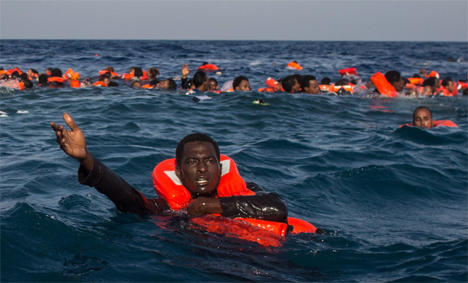 Extortion, torture and rape awaits migrants being forced in to Libya.
By blocking people from leaving Libya by sea without alternative safe routes, European leaders are ignoring the pleas of a million people for sanctuary, and instead leaving them at grave risk in Libya - a currently unsafe place where migrants and refugees are subjected to the most horrific abuses imaginable.
Act now - Tell European leaders to find a better way to tackle the refugee crisis.

EU leaders: stop forcing vulnerable refugees in to Libya
Lives before borders
There is a global refugee crisis and wealthier nations, including the UK and others in Europe are refusing to share responsibility. In fact, by refusing to share responsibility they are causing further human suffering.
Instead of saving lives and offering safe and legal routes to safety, Europe is funding and cooperating with Libyan authorities to enable them to intercept refugees and migrants and take them back to Libya - where many are detained and subjected to horrific abuses.
Libya is extremely unsafe right now. Refugees and migrants are routinely subjected to killings, kidnappings for ransom, enslavement and forced labour, rape and other abuses. There is no asylum system in the country for those in need of protection.
To trap people in Libya is to be complicit in massive human rights violations.
This short-term approach to protecting Europe's borders is having disastrous consequences for women, men and children seeking sanctuary. It has to stop. Offering protection and assistance to people fleeing conflict and persecution is our moral and legal duty.
We choose to save lives. European governments should do the same. Demand that they: 
Open and expand safe and legal channels for refugees and migrants.
Step up search and rescue capacities in the Central Mediterranean, in areas where most shipwrecks happen and commensurate with the number of departures from North Africa.
End cooperation with Libyan authorities that leads to refugees and migrants being taken back to face torture, rape and other abuses in Libya, and focus instead on improving the human rights situation in the country.