Egypt: Free Mohamed, Gasser and Karim now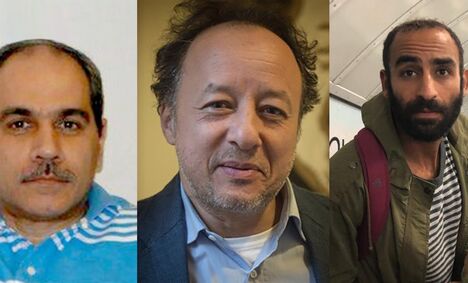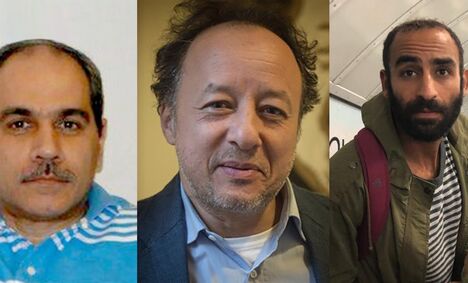 Last week, Mohamed, Gasser and Karim were arrested in Egypt in retaliation for their critical human rights work in the country.
All three men work at a human rights organisation - one of the few still operating in the country. In a worrying trend, the Egyptian authorities have over the past years used terrorism charges to clamp down on human rights activists in the country.

The next few weeks are critical. We must act now to urgently call for their release.

Email the Prosecutor in Egypt calling for their immediate and unconditional release.
Egypt: Free Mohamed, Gasser and Karim now
What's happening?
*UPDATE*
Karim, Gasser and Mohamed are now free and reunited with their families! 
Thank you to the thousands of you that emailed the Egyptian authorities demanding their release. 
What was happening?
Karim Ennarah, who is recently-married to a British national, was on holiday when security forces took his belongings and arrested him.
Mohamed Basheer's home was raided and he was arrested, blindfolded and questioned without a lawyer present.
Father of two, Gasser Abdel-Razek, has been questioned twice in five days, forcibly had his head shaved, and is being held in solitary confinement in a cold cell without any warm clothes.
All three men work for the Egyptian Initiative for Personal Rights, one of the few remaining independent human rights organisations in the country following crackdowns by the state. Their work involves research and advocacy to strengthen and protect basic rights and freedoms in the country.
A recent meeting with 13 Western diplomats including the UK, US and France appears to have been a trigger for retaliation by Egyptian authorities.
All three are detained pending investigations on charges of "joining a terrorist group", "spreading false news" and "misusing social media". Mohamed was also questioned about "committing a crime of funding terrorism".
"The international community must show to Egypt that they utterly reject the equation of defending human rights with terrorism..." -  Philip Luther, Amnesty International's Middle East and North Africa Director
There is no time to waste.
We have extensively documented how the Egyptian authorities use prolonged pre-trial detention over unfounded terrorism related charges to detain opponents, critics and human rights defenders for months and years without trial.
The next few weeks are critical. Email the prosecutor in Egypt calling on them to immediately and unconditionally release Mohamed, Karim and Gasser now.