Demand an urgent ceasefire in Gaza and Israel – now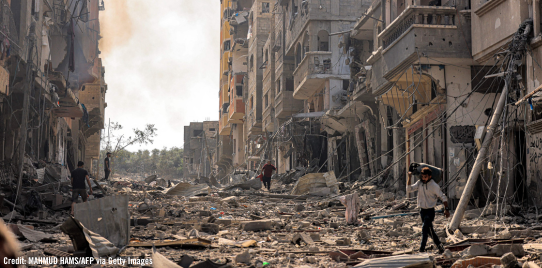 Countless lives have been shattered, ripped apart, and upended due to the crisis in Gaza, Israel and wider Occupied Palestinian Territories. In the face of such devastation and suffering, humanity must prevail.
Read more
Right now, civilian deaths in Gaza are rising at a staggering rate. The Israeli authorities' 16-year-long illegal and inhumane blockade has trapped 2.2 million people in Gaza, including children, the elderly, and disabled, under relentless bombardment by Israeli authorities. With nowhere to go, they face losing everything.
After horrific attacks in Israel by Hamas and other armed groups that, according to Israeli authorities, resulted in 1,400 people killed and the abduction of civilians, at least 200 Israeli hostages held in Gaza also remain in danger, and ongoing indiscriminate rocket fire into Israel places civilians at risk. We must act now.
A negotiated ceasefire would:
Put a stop to unlawful attacks by all parties, halt the mounting death toll in Gaza and enable aid agencies to get life-saving aid, water and medical supplies into the strip
Allow hospitals in Gaza to receive life-saving medicines, fuel and equipment they desperately need and to repair damaged wards
Provide opportunities to negotiate the release of hostages detained in Gaza
Allow for independent international investigations to take place into war crimes committed by all parties to help end long-standing impunity, which continues to produce further atrocities
Palestinians and Israelis deserve a future where they can live free from violence and see an end to the fatal human rights violations that continue to destroy so many lives. Challenging the Israeli authorities' system of apartheid over Palestinians is now more urgent than ever.
Urge Rishi Sunak to call for an immediate ceasefire by all parties and help end the ongoing humanitarian catastrophe in Gaza.