Demand safety of rescue worker abducted during Aleppo evacuation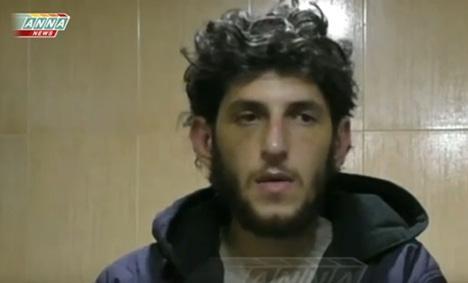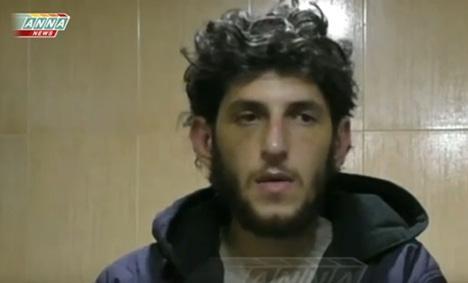 When the Syrian sky rains bombs, the White Helmets come to the rescue. These unarmed men and women risk their lives to save people from the rubble – Abdulhadi Kamel is one of those brave volunteers.
Now he is missing. Abdulhadi was abducted at gunpoint during the civilian evacuation of Aleppo in December 2016. The only time he has been seen since is in a sinister video released earlier this month. Demand his safety now.
Demand safety of rescue worker abducted during Aleppo evacuation
His story
In July last year, the Syrian government besieged eastern Aleppo, stopping food and medical supplies from entering the city and unlawfully attacked civilians with air strikes and ground attacks.
By December, Syrian government forces had made rapid advances into eastern Aleppo, forcing thousands of women, men and children out of their homes. Abdulhadi Kamel – a volunteer rescue worker with the Syrian Civil Defence (also known as the White Helmets) – was in a civilian convoy being evacuated from Aleppo on 16 December.
His convoy was stopped by government forces and asked the men to step out. Government forces then began to fire shots into the air resulting in the injury of Abdulhadi and others. An ambulance then took Abdulhadi to an unknown location.
An intermediary monitoring the evacuation told Abdulhadi's close relative that he would be reunited with them. He was not. And Abdulhadi is still missing.
The video message
For 19 days, there was no sign of Abdulhadi. Then on 5 January, he appeared in a sinister video posted on YouTube by an Abkhazian (a Russian-occupied territory, formally part of Georgia) media agency called 'ANNA news'. This was the first time anyone had seen him since his capture.
Both his close relative and colleagues believe this video shows Abdulhadi giving a forced confession claiming that the White Helmets are a fake rescue organisation.
'We are deeply upset to see our friend and colleague in such obvious distress, and we call for his immediate release, we hold the regime and its allies responsible for his safety and the preservation of his life.'

Official statement, Syrian Civil Defence, 10 January 2017
The Syrian government and state-funded Russian media have been running an ongoing smear campaign against the White Helmets, accusing them of being a Western propaganda tool.
Background on the White Helmets
Six years of bloody conflict have taken a devastating toll on the people of Syria. Barrel bombs – oil drums or gas cylinders filled with explosives and metal fragments – plunged from helicopters are one of the biggest killers of civilians in Syria.
In the aftermath of these attacks, the White Helmets – a group of neutral, unarmed volunteers – risk their lives to rescue people from the rubble.
Before the war, when public emergency services still existed in Syria, these brave men and women worked as teachers, engineers, bakers and many other things. Now they provide hope where there is little else left.
In 2016, the White Helmets were nominated for the Nobel Peace Prize for their courageous, life-saving work.
Freedom for Abdulhadi Kamel
The Syrian government has a long history of arbitrarily detaining people, subjecting thousands to enforced disappearance. We are concerned that Abdulhadi Kamel could be at risk of torture and ill-treatment and he must be granted access to his family and lawyers.
You can help us put pressure on the Syrian authorities to reveal Abdulhadi's whereabouts.
Add your voice now: Urge the Syrian representative to the UN to ensure Abdulhadi's safety, disclose his whereabouts and release him immediately unless he is charged with a recognisable offence in line with international law.
Send your own letter
If you would prefer to write your own letter, please send appeals for Abdulhadi Kamel's safety to these two officials by 3 March 2017:
Permanent Representative to the UN
Bashar Ja'afari
Ambassador Extraordinary and Plenipotentiary
820 Second Avenue
15th Floor
New York
NY 10017
USA
Fax: +1 212 983 4439
Email: syria.pr@outlook.com
Salutation: Your Excellency
President Bashar al-Assad
Fax: +963 11 332 3410 (If your fax doesn't go through first time, please keep trying. If it doesn't go through on repeated attempts, include your message to the President in an email to the Ambassador, asking for it to be forwarded)
Salutation: Your Excellency