Demand marriage equality in Northern Ireland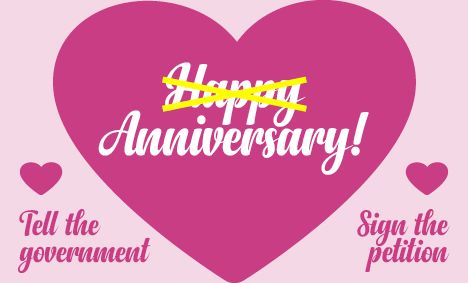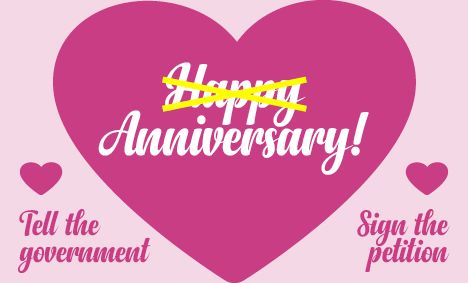 This week, the UK celebrates five years since same-sex couples were first able to marry.
But not everyone has been invited to the party...

In Northern Ireland it's still illegal for same-sex couples to marry. This could change, with your help. Tell Prime Minister Theresa May to extend equal marriage to Northern Ireland.
Demand marriage equality in Northern Ireland
End the inequality
Five years ago this week, same-sex couples in the UK were able to marry for the first time. An amazing step forward for LGBTI rights in the UK.
But in one part of the UK, there have been no wedding parties.
Despite overwhelming public support for equal marriage in Northern Ireland – as well as amongst politicians – progress on this issue has constantly been blocked.
More than two years after the collapse of devolved government in Northern Ireland, Westminster must urgently intervene.
It's time Northern Ireland was brought in line with the rest of the UK, and discriminating against the LGBTI community is ended.
Westminster must act
'My vision is of a world, at home and abroad, where there is no discrimination on the grounds of sexuality or gender identity.'
Theresa May
Theresa May wrote these words in a Pink News article. She must live up to her word.
Join us and our partners in Northern Ireland's Love Equality campaign in telling the Prime Minister to make good on this vision and to change the law to allow marriage equality in every part of the UK.