Bahrain: don't execute Mohamed and Hussain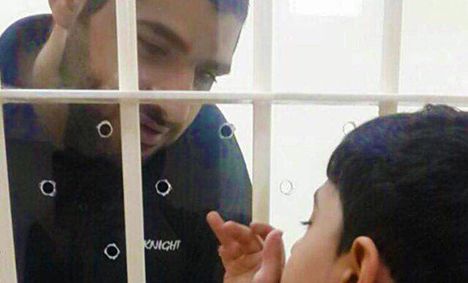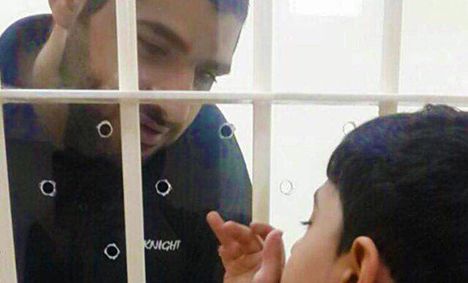 Mohamed and Hussain were tortured into signing a confession and have been sentenced to death.
Two people should not lose their lives as a result of a sham trial. 

Email Bahrain's Minister of Justice now to drop the charges against Mohamed and Hussain.
Bahrain: don't execute Mohamed and Hussain
Sentenced to death
Tortured
In December 2014, Hussain Ali Moosa and Mohamed Ramadhan – leading figures in the 2011 uprising against the Bahraini monarchy – were sentenced to death for the killing of a policeman.
Rather than giving them a fair trial, the two men were tortured. They were suspended by their limbs and beaten until they confessed.
It was this "confession" that formed the basis of their conviction.
Unfair trial
It took two years for complaints from Mohamed's wife and a US-based NGO to be taken seriously by the Ombudsman office.
They launched  a full independent investigation in Jul 2016, and sure enough, they uncovered doctors' reports indicating that the two men had, in fact, been tortured.
These reports were not available during the trial.
Death sentence upheld
On 22 October 2018, the Bahraini Court of Cassation overturned Mohamed and Hussain's  death sentences, and ordered the High Criminal Court of Appeal to re-examine the cases under a new panel of judges.
According to news reports, those new judges dismissed claims that they confessed under torture and upheld the death sentences.
News of the court decision came hours after UK MPs wrote to the foreign secretary, Dominic Raab MP, demanding that Britain intervene because of its multimillion-pound support for rule-of-law programmes in Bahrain.
Last court of appeal lost
On 13 July 2020, the Court of Cassation confirmed for the second time the convictions and death sentences of Mohamed Ramadhan and Hussain Moosa, which followed an unfair trial and were primarily based on one of the defendant's "confession" extracted under torture.
The Justice Minister has the power to revoke their sentence.
We call on the Bahraini authorities to:
Ensure Hussain Ali and Mohamed Ramadhan are given a fair trial that has fully complied with international fair trial standards;
Ensure that all those suspected of the torture of the two men are held accountable;
Ensure that crime prevention is done in accordance with Bahrain's international human rights obligations; 
Commute all death sentences to terms of imprisonment and immediately establish an official moratorium on executions with a view to abolishing the death penalty.
We oppose the death penalty in all cases without exception.
Email Bahrain's Minister of Justice now to drop the charges against Mohamed and Hussain