Prosecuted for defending safe abortion, demand justice for Justyna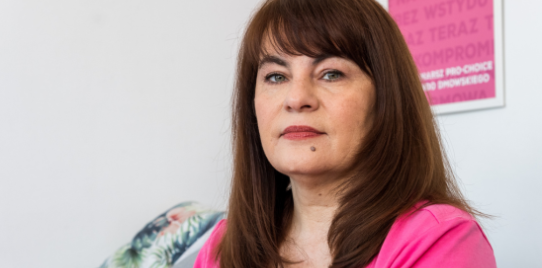 Access to safe and legal abortion is a human right. Helping someone access basic healthcare does not make Justyna a criminal. Demand the Prosecutor General in Poland overturn Justyna's conviction.
Read more
Justyna, a mother of three and a domestic abuse survivor, knows what it's like to have an abortion without any support or access to reliable information. So she dedicates her time to helping women and pregnant people in their own times of need.
Justyna helped a woman who was pregnant and in an abusive relationship. The woman didn't want to be pregnant and was distressed. So Justyna sent her abortion pills through the post.
But the woman's abusive partner intercepted the package and called the police.
Justyna was charged with 'helping with an abortion'. She was found guilty and sentenced to eight months' community service. Her lawyers have appealed, and Justyna now awaits an appeal hearing date.  
Now is the time to act.
Poland already has some of the strictest abortion laws in Europe, with abortion only legal on two grounds: if the life or health of the pregnant person is at risk, or if the pregnancy is a result of rape or incest.
Access to safe and legal abortion is a human right. Let's make sure Poland hears this loud and clear. Will you help us tell the prosecutor general to overturn Justyna's conviction?