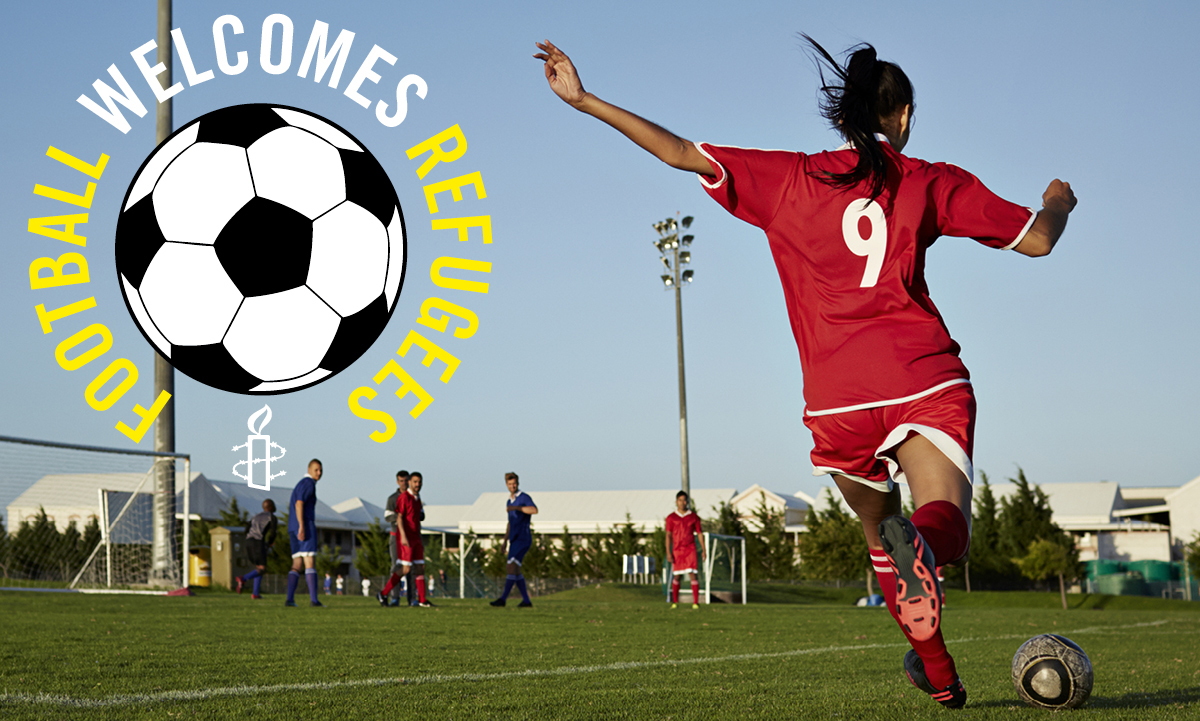 ⚽Football Welcomes - Good Practice Guide ⚽ 
Football Welcomes: Engaging refugee women and girls
Football Welcomes began as a weekend of activities in 2017 with 30 clubs taking part to celebrate the contribution players with a refugee background make to the game, and to highlight the role of football in creating more welcoming communities. By 2019, the number participating reached almost 180, making it the biggest celebration of football and refugees the UK has ever seen. It continues to grow year by year, and is now celebrated throughout the month of April.
Working with local refugee organisations, a number of football clubs, foundations and County FAs across the country have set up football sessions with refugees. These are a great way to promote fitness and good mental health, they help people to feel welcome in the community and to make friends and connections. But they are usually targeted only at men and boys. 
Refugee women in football: a good practice guide
Our new guide and training session will help football coaches, clubs and their foundations, County FAs, refugee organisations and others to develop the knowledge and skills they need to ensure that refugee women and girls have equal opportunities to participate in our national sport and to benefit from everything it has to offer.
Football is a powerful way to bring people together. Becoming part of the local football community can be a life-changing experience and we want to make sure that women and girls are at the heart of this work.
The guide is a collaboration with the English FA and covers key terms and definitions, top tips and good practice, and - most importantly - the five core steps to setting up a successful and sustainable programme with and for refugee women and girls in your local community.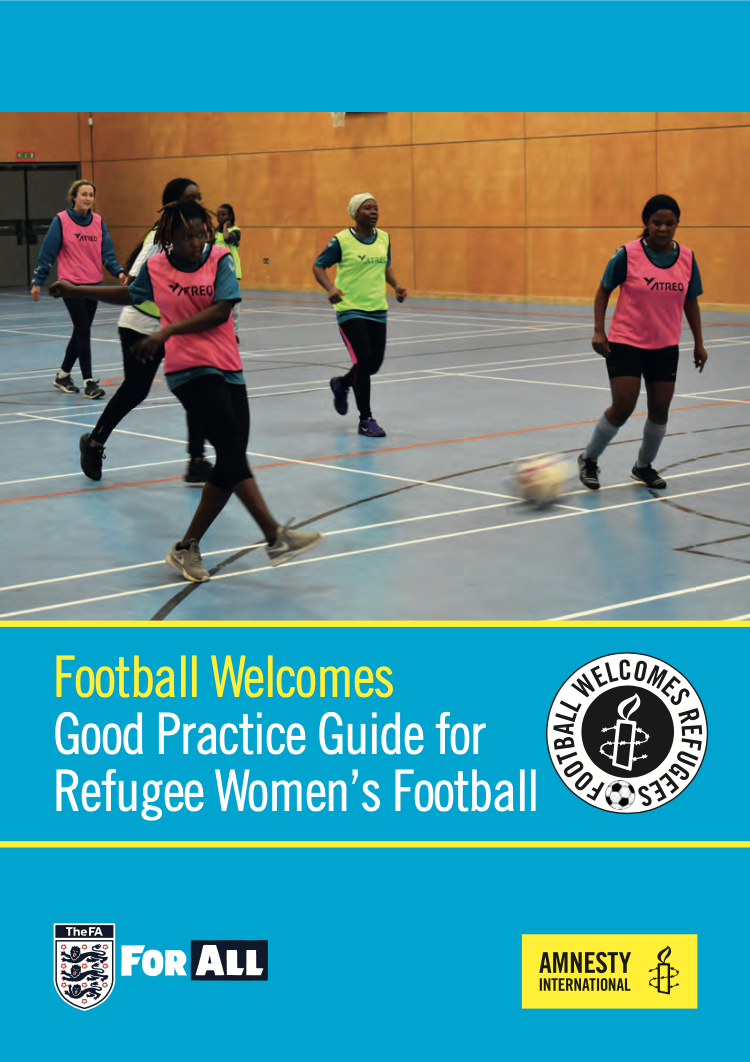 ​
 
⚽ Webinar training sessions ⚽ 
The live training session to accompany the guide is for anyone interested in finding out more and developing their skills further. The training lasts an hour and a half and covers some of the topics highlighted in the guide in more detail - community mapping, building trust and inclusivity and visibility - with practical activities to help consolidate the learning. This will also be a good opportunity to network with, and learn from, others interested in this area of work. The aim is for participants to leave feeling fully prepared to start setting up football sessions for refugee and asylum-seeking women and girls. Please contact us if you're interested in attending one of the sessions at sct@amnesty.org.uk
⚽Launch panel event ⚽ 
In February 2021, we hosted a live panel event to celebrate the launch of the good practice guide. The panel featured an exciting line up including Anita Asante, Comfort Etim, Lotte Wubben-Moy and hosted by Kate Allen. Watch the discussion with these incredible women about their journey in football and the importance of inclusion and visibility for refugee women and girls in football.
Watch the video
Football Welcomes is part of Amnesty International's I Welcome campaign for a better international response to the global refugee crisis. The campaign encourages local communities to work together to create a more welcoming environment for people fleeing conflict and persecution. 
Want to get your local football club involved? Find out how here.

Supported by the players of: