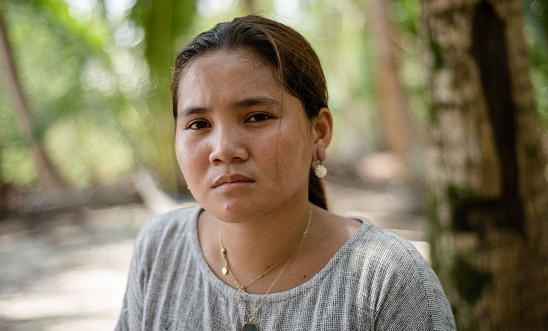 Marinel has been fighting for her country, the Philippines to take climate change seriously. Her campaign has been successful thanks to thousands who stood with her. 
In 2013, Typhoon Yolanda destroyed Marinel Ubaldo's village, Matarinao. The government's response was shockingly poor.
Marinel began campaigning for her country, the Philippines, to take the climate crisis seriously, and nearly 20,000 of you got behind her.
As a result she took part in the UN's global climate summit and spent time with Amnesty in Spain, Japan and Italy.
The authorities took notice of the thousands of appeal letters, and asked the Municipal Mayor for a report about the needs of the Matarinao community.
This report will provide an opportunity for future advocacy, lobbying work and recovery efforts.
Marinel is clear that the thousands of actions taken by people like you had an impact . 
'Thank you for taking your time to write and take action. It means the world to us, you give us hope to continue the fight despite the hurdles we encounter. No words can express my gratefulness. I promise to do more.'
Marinel Ubaldo