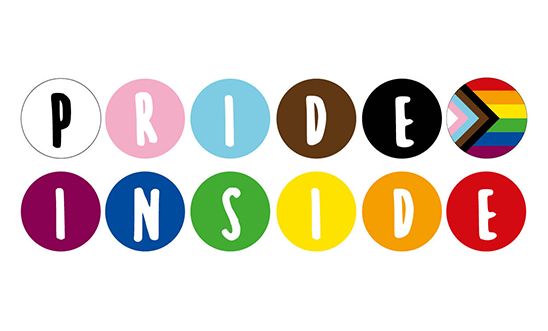 Pride events transform cities across the country into dazzling displays of colour as rainbow flags flood the streets in celebration of LGBTI+ culture. Lockdown means that isn't possible this year, so we're asking Amnesty International supporters to raise funds for Amnesty International UK while celebrating Pride Inside during lockdown.
The money you raise will help Amnesty International UK continue to fight for the rights of LGBTI+ in the UK and across the world. Whether it's equal marriage, the right for trans people to self-identify, or the right of LGBTI+ to live and love freely without the fear of violence and oppression, we're there supporting it.
Read more about our work on LGBTI+ rights.
What can you do?
You could go pull together your perfect pride outfit, perform a pride dance to your favourite song, bake a rainbow cake (if you can find flour!), host a pride themed quiz on a video conferencing app or anything else you can think of! Just ask people to sponsor you and tell them about the work we do supporting LGBTI+ rights across the world. Remember to post on social media and tag five friends.
The techy stuff
You'll need to tag five friends (or more!) to help the idea take off. You can do this on whatever social media platform you and your friends prefer, but Instagram is probably best. On Instagram, you just need to type '@' when making your post or adding a story and then type in the person you want to types handle. Once you start typing they will appear in a drop down list. Facebook and Twitter are similar. If you're struggling, get in touch and we'll be able to help.
Remember when you're posting to ask people to donate. The best way to do this is to direct them to our Rainbow Challenge Pride landing page. Use this link on your posts: https://www.justgiving.com/campaign/amnestyprideinside
Get in touch
If you want to discuss ideas for your Pride Inside contribution, or want help with the social media side of things, get in touch with our Community Fundraising and Events fundraising team using the details below:
Email: fundraise@amnesty.org.uk
Phone: 020 7033 1650
Our office is currently closed but we're working from home and are on hand to support you.