Run a virtual social fundraising event
Maddy starts her virtual run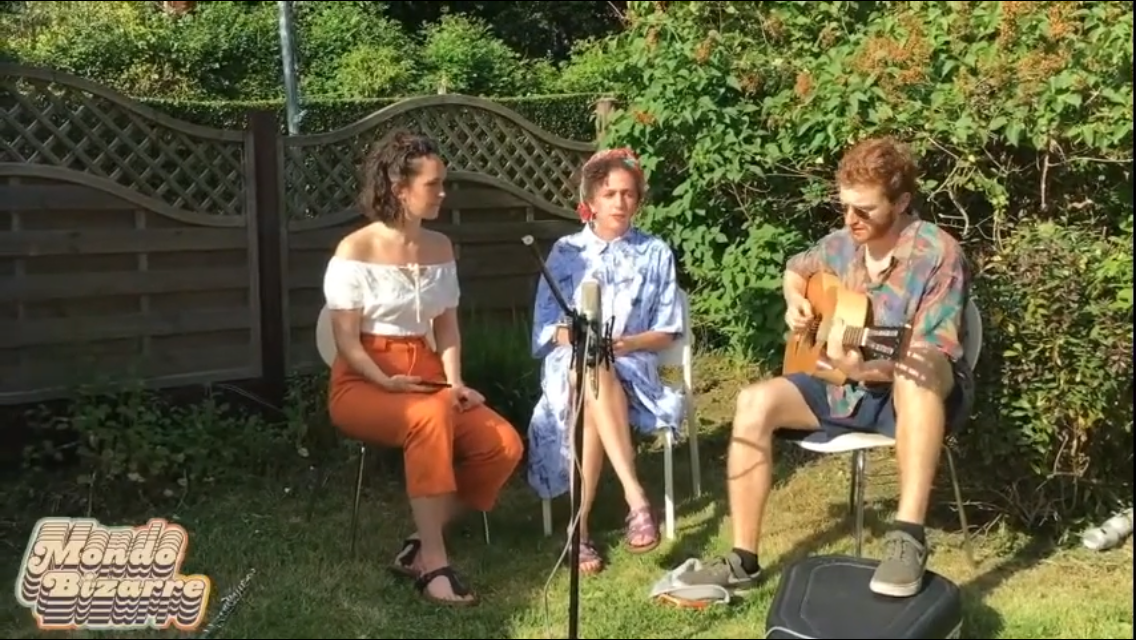 You don't need to get together in person to organise a social fundraising event. There are all sorts of free to use platforms that allow you to get a group of people together without having to leave the comfort of your home. It doesn't matter if they live next door or on the other side of the world – anyone can take part! 
Why a Virtual Social Fundraiser?
In these unprecedented times of social distancing and with 'Stay at Home' in place for the foreseeable future, it's important to stay positive! Virtual social fundraising events are a great way to do this. They allow you to socialise with friends and raise funds for a good cause - all the money you raise will help in the fight for freedom and justice.
There are all sorts of virtual community events you could organise. Here are a few ideas to get you started:
Digital Bake-Off: bake sales are the archetypal fundraising event but they don't work so well remotely. A digital bake-off would though! Get together with a group of friends to take part in a baking challenge over Instagram or Facebook. You'd each have to bake a cake and would then invite the public (or just each other) to vote on the winner. 
Digital Book-Club: reading is another great way to pass time and be entertained. Of course, it isn't the most social activity…unless you're in a book club! Use Instagram, Facebook or Twitter to decide on a book to read in a set period (a week is usually enough) and then arrange a time to get together to discuss the book. Take it in turns to suggest a book and have the person who makes the suggestion decide on a few points to get the discussion going. Ask people who get involved to consider making a donation to Amnesty International UK.
Digital Pub Quiz: Quizzes are great fun and easy to organise remotely. You just need to recruit some teams, write some questions and choose a time to have the quiz. This article has a great guide to organising a virtual pub quiz which should help you get started. 
Gaming Tournament: video games are ideal entertainment if you're stuck at home and they're also a wonderful chance to connect with friends remotely. If you and a group of friends have the same games and gaming devices, you can setup a league or a knockout tournament (games like FIFA, Mario Kart and Call of Duty work particularly well for this.) Charge for entry and split the pot between the winner and Amnesty International UK.
Gaming Marathon: Video gaming marathons can also be great ways to connect with people through use of a live stream. People can be invited to watch along, comment and donate via an embedded Just Giving page. Use platforms like Twitch and YouTube to setup your streams.
Get Creative: Come up with your own ideas and give them a try! There are countless ways you can get together with friends over the internet and raise money for a good cause
The techy bit
It may be daunting if you haven't organised a remote fundraising event before, but there are plenty of platforms that let you get together as a group. Conference call apps like Zoom, Skype, Houseparty and Whereby are al free to download and easy to use. If you want help deciding the best app to use for your event, let us know and we can advise
You can use social media to bring people together as well: Facebook is great for events and has built in fundraising functionality, Instagram is really good for sharing images and WhatsApp is a useful way to get a group together to plan an event and decide on times/dates. There are loads of others – use whichever you and your friends prefer.
Fundraising
The Community Fundraising team is on hand to help with all your fundraising endeavours. Here are a few options to get you started, but if you have any questions at all just email team@amnesty.org.uk or call 020 7033 1646.
Set up a JustGiving or Virgin Money Giving fundraising page – these are the safest, easiest and fastest way to fundraise with every donation coming directly to us. Share them far and wide via email, social media, or directly by text or Whatsapp.
Facebook fundraising: you can now setup a fundraising page through your Facebook account with just a few clicks. Go to the Amnesty International UK Facebook page, select the 'Fundraiser' tab and follow the instructions to setup your page. You can add pictures and a story to your page and easily share with your Facebook friends.
Instagram Stickers: add a donation button to your Instagram story using stickers. Select the 'donation' sticker and search for Amnesty UK in the list of charities. You can personalise the wording on your sticker to tell your story.