The UK must offer a lifeline to more Syrian refugees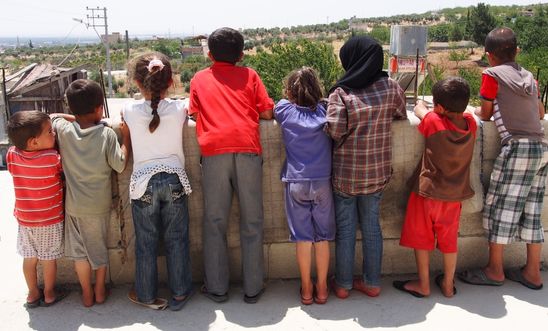 'The Syrian situation is the most dramatic humanitarian crisis the world has faced in a very long time.'
António Guterres, UNHCR High Commissioner for refugees
Millions of children, women and men have fled the violence, persecution and hardships in Syria, hoping for safety outside of the country.
Currently Syria's neighbours – Turkey, Lebanon, Jordan, Iraq and Egypt – are shouldering the responsibility by hosting 97% of Syria's refugees.
As the bloody crisis nears its fifth year, these neighbouring countries are struggling to cope.
On 31 December 2014, Lebanon announced new requirements which may restrict access for people desperate to flee Syria – yet another stark reminder that the international community must do much more.
The UNHCR estimates that almost 380,000 people are in need of resettlement. 
The UK has donated £700 million in humanitarian aid but the sheer magnitude of this crisis means that financial aid alone is not enough.
Thousands, not hundreds
In January 2014, almost 10,000 of you spoke out to show the government that the people of the UK want to support those in need.
After months of weak arguments and refusal to resettle one single Syrian refugee, the UK government finally announced that they would offer a lifeline to 'some' Syrian refugees.
They agreed to take the most vulnerable, including survivors of torture and violence, and women and children at risk or in need of medical care.
But over a year on, the UK government has only resettled 187 Syrian refugees, which is simply not good enough.
The government described the scheme as being responsive to need – now is the time to make that a reality.
The UK has donated £700 million in humanitarian aid but the sheer magnitude of this crisis means that financial aid alone is not enough. That's why we're continuing to push for more resettlement places.
Arif's story
When we first met 12-year-old Arif* – a Syrian refugee who had fled to Lebanon with his family – he was suffering from severe, septic burns on his legs, which he'd received five months earlier. The skin had become infected and he was in a lot of pain.
The medical care Arif had received was inadequate. Doctors blamed medical negligence for the deterioration in his condition and said he required a long process of bone reconstruction due to the terrible damage to his legs.
On top of that, Arif had also contracted a virus as he'd been sheltering in a disused warehouse with open sewage.
The family were among the first Syrian refugees to be resettled in the UK earlier this year.
Now Arif is finally receiving the medical treatment he requires – and after just a few months, he is able to walk again. Arif and his siblings are attending school here and learning English.
Thank you
A year later, thousands of you took action again, asking your MP to press the UK government to significantly increase the number of Syrian refugees it resettles.
And our local activists have continued to push for commitments that could be life-changing for Syria's most vulnerable refugees. On 2 December 2014, Malvern Council voted to play a part in this important national initiative, following sustained encouragement from the Malvern Hills Amnesty group.
This is a really important step, as the government's scheme is dependent on local councils volunteering to welcome small groups of refugees from Syria.
* Not his real name to protect the family's identity.