The UK and France must ensure refugees with family links are reunited in the UK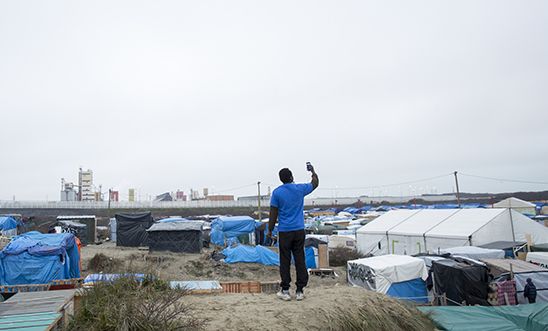 A resident of the refugee and migrant camp in Calais known as 'The Jungle' searches for a phone signal © Richard Burton/Amnesty International
Thousands of refugees and migrants are still enduring squalid living conditions in Calais and Dunkirk in Northern France, many of them in the hope of reuniting with their family in the UK.
The upcoming demolition of the camp at Calais adds even greater urgency to the situation.
To break out of this gridlock, the UK and French governments must urgently ensure that those in the camps with family links to the UK are swiftly identified and transferred here.