Trek Machu Picchu for human rights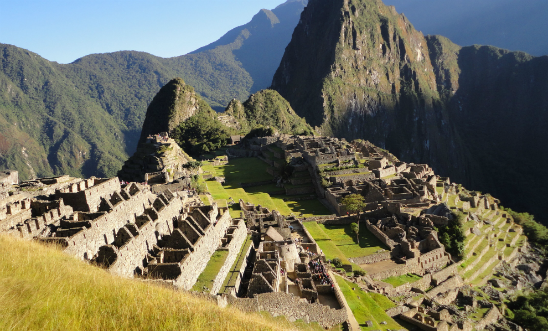 Trek Machu Picchu for human rights.
Dates: Various
Location: Peru
Minimum Fundraising Target: £3,980
Deposit: £350
Minimum age: 18 (unless accompanied by an adult) 
Charity Challenge, who have years of experience organising amazing treks across the world, have several treks to Machu Picchu in the diary. You can sign up to take part in these and raise funds for Amnesty International.
"The journey of a lifetime! Travel really is one of the most enriching things one can do, and do it in such conditions, with like-minded people supporting a common cause truly is an inspiring and humbling experience that I shall never forget."
- Marine Perrichet, who trekked Machu Picchu with Team Amnesty
Trekking for between six and eight hours a day, you'll hike the Peruvian Andes and discover the once lost city of Machu Picchu via the Sun Gate – one of the New Seven Wonders of the World.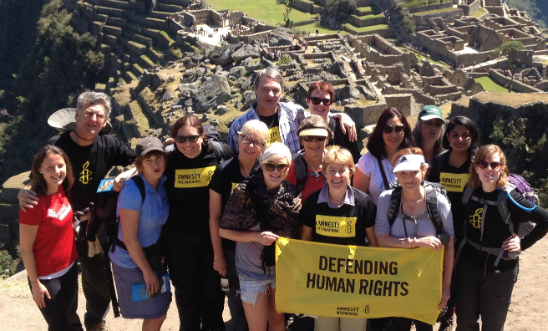 How we'll support you
Whether you're a seasoned trekker or it's your first time, we'll support you every step of the way. Join our team and you'll get:
A fundraising pack with tons ideas to help you reach your target
A Team Amnesty t-shirt, which you can wear during your trek
Amnesty materials on request
Access to a private Team Amnesty Facebook group to share tips with your fellow team mates
Regular newsletters
Dedicated member of staff for one-to-one support
We know what commitment a trip like this entails and will do everything we can to help you fulfil this incredible challenge. We couldn't exist without people like you, supporting others around the world denied their human rights.
Start your adventure!
If you're interested in taking part in a future trek, simply fill in your details on the form below, and we'll be in touch very soon with more information. 
I want to trek to Peru with Team Amnesty! 
If you prefer, you can call Richard on 020 7033 1650, or email team@amnesty.org.uk.
Other Treks 
Charity Challenge have other treks that you can sign up to. Browse their website for more details.
At the moment, we aren't running a bespoke Amnesty trek, but we are looking at options and might be running one next year. If you'd be interested in joining an Amnesty trek, fill in your details and we'll keep you updated.
I want to hear about future Amnesty Treks.