Ten great books on human rights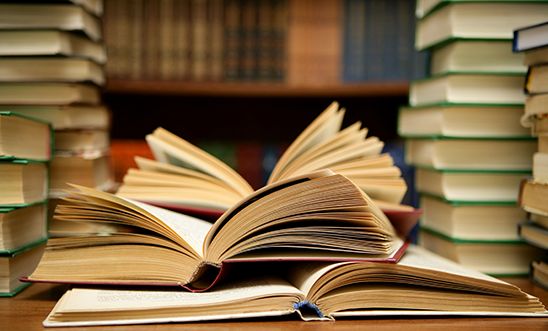 © Abhi Sharma, Creative Commons
Here's our top ten list of great books, both fiction and non-fiction, that we feel evoke a strong sense of human rights.
Feel inspired and want to get your hands on some of the best human rights fiction in recent years?  Visit our online shop.
Now, to that list.
Fiction
1. To Kill a Mockingbird
Writer: Harper Lee
Published: 1960
This Pulitzer Prize-winning novel centres on the trial of an African-American man wrongly accused of raping a white woman. He is defended by the narrator's father, Atticus Finch – a character that is celebrated for his moral integrity. The first of two books written by Harper Lee, it is used across the world to teach about civil rights and the history of race relations in America.
2. 1984
Writer: George Orwell
Published: 1949
 
George Orwell's dystopian fantasy is a stark warning against totalitarian society and restrictions on freedom of thought. This classic work paints a dark picture of how state surveillance and propaganda can threaten truth, justice and our fundamental human rights.
3. The Help
Writer: Kathryn Stockett
Published: 2009
This novel's heart wrenching tale of life as a maid in the 1960's brings to life the unjustifiable experiences of African-American women in the segregated South at the cusp of the civil rights revolution.
4. Mosquito
Writer: Roma Tearne
Published: 2007
Theo Samarajeeva is a UK based internationally acclaimed novelist who returns to his native country Sri Lanka longing to escape the loss of his wife and to become inspired by the islands natural beauty. Nulani Mendis is a young and withdrawn budding artist, neglected by her mother following her father's brutal murder and closely monitored by her venomous uncle.  Roma Tearne's first book, Mosquito, tells a powerful story of love, loss and exile in an island rife with brutal conflict.
5. The Moonlit Cage
Writer: Linda Holeman
Published: 2006
The Moonlit Cage is the fascinating story of Darya, a young Afghan girl, deemed worthless, cursed and despised by her family, who embarks on an arduous journey that takes her from the unforgiving valleys and mountains of Afghanistan to 19th Century London, the heart of the British Empire. Holeman's historical fiction books explore the experiences of women in the 18th and 19th centuries, she is author of the international bestseller 'The Linnet Bird'.
Non fiction
6. I Am Troy Davis
Writers: Jen Marlowe, Martina Davis-Correia and Troy Anthony Davis
Published: 2013
The story about an iconic man who became the face of the campaign to end the death penalty in America; I Am Troy Davis takes us inside a broken legal system where life and death hang in the balance.
It's also an inspiring testament to the unbreakable bond of family, to the resilience of love, and that even when you reach the end of justice, voices from across the world will rise together in chorus and proclaim, "I am Troy Davis," I stand with you.
7. Fearless Fighter
Writer: Vera Chirwa
Published: 2007
In Fearless Fighter Chirwa talks about her past with immense courage and humour. This powerful and moving book celebrates her achievements and calls for greater awareness of the risks faced by human rights campaigners worldwide.
8. I Am Malala
Writer: Malala Yousafzai
Published: 2013
When the Taliban took control of the Swat Valley, one girl spoke out. Malala Yousafzai refused to be silenced and fought for her right to an education. On Tuesday 9 October 2012, she almost paid the ultimate price. Shot in the head at point blank range while riding the bus home from school, few expected her to survive.
9. Taking a Stand: The Evolution of Human Rights
Writer: Juan E Mendez
Published: 2011
Mendez is a leading human rights lawyer and activist, currently serving as the UN Special Rapporteur on Torture. He was himself a prisoner of conscience and a victim of torture during Argentina's military dictatorship and this book provides an eye-opening first-hand account of his fight against violations of human rights and impunity.
10. Unbowed
Writer: Wangari Maathai
Published: 2006
Nobel Peace Prize winner and founder of the Greenbelt Movement, Wangari Maathai's memoir is a powerful account of one woman's battle to overcome the legacy of colonialism, and to establish environmental and land rights in a grassroots attempt to tackle poverty and inequality in Kenya.
Visit our online shop to get your hands on more great human rights reads